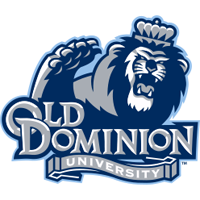 Conference USA announced last week that four ODU football games this fall will be televised nationally by the Sinclair Broadcast Group.
The games include the season opener on Aug. 30 vs. Hampton (3:30 p.m. kickoff), the Monarchs' road game at UTEP on Oct. 11 (8 p.m. ESTkickoff), ODU's Homecoming contest with Florida International on Nov. 8 (3:30 p.m. kickoff) and the Monarchs' season finale at Florida Atlantic (noon kickoff).
In addition, Cox Communications of Hampton Roads will produce and air ODU's home, non-conference game with Eastern Michigan on Sept. 13. Kick-off is set for 6 p.m., with the game airing on COX digital channel 110 in Hampton Roads, West Point, Williamsburg, King and Queen county and Gloucester. The EMU game will also serve as ODU's Military Appreciation Game.
Sinclair owns and operates, programs or provides sales services to 167 television stations in 77 markets.  Sinclair's television group reaches approximately 38.7% of US television households and includes FOX, ABC, MyTV, CW, CBS, NBC, Univision and Azteca affiliates. In Hampton Roads, WTVZ (Cox channel 2/1002 Digital) is a member of the Sinclair group and will air the ODU games.
"The national, regional and local exposure Old Dominion football will receive this fall is incredible for a first-year league member and continues to demonstrate the many benefits of joining Conference USA," says athletic director Dr. Wood Selig. "We are very excited about the national footprint the Sinclair Broadcast Group provides and as well as our continued partnership with Cox that provides outstanding coverage in the Hampton Roads market."
Sinclair will broadcast a total of 30 C-USA football games this fall. For a complete schedule of all C-USA televised games, click here.
"We are excited to work with the Sinclair Group for our televised games this year against Hampton, UTEP, FIU and Florida Atlantic, as well as Cox Communications for our Eastern Michigan game," says ODU head football coach Bobby Wilder. "With the addition of these five games and the potential for other games, it is possible that all 12 of our games this year will be televised. That means Monarch fans all over the country will be able to watch their team play this year. This is truly an exciting time for ODU football."
Below is the ODU football schedule to date:
Date                Opponent                  Time                          Carrier
8/30               Hampton                    3:30 pm                     Sinclair
9/6                 @ NC State                 6 pm                           espn3.com
9/13               E. Michigan                6 pm                           COX 110
9/20               @ Rice                        TBA                             FSN or FS1
9/26               Middle Tenn              8 pm                           FS1
10/4               Marshall                     TBA                             FS1 or FSN
10/11             @ UTEP                      8 pm/. (EST)             Sinclair
10/25             @ Western Kentucky  TBA                        TBA*
11/1               @ Vanderbilt             TBA                             TBA*
11/8               FIU                              3:30 pm                     Sinclair
11/22             La. Tech                      1 pm                           FCS
11/29             @ FAU                          Noon                           Sinclair
FSN – Fox Sports Network
FCS – Fox College Sports
* TV Still to be determined