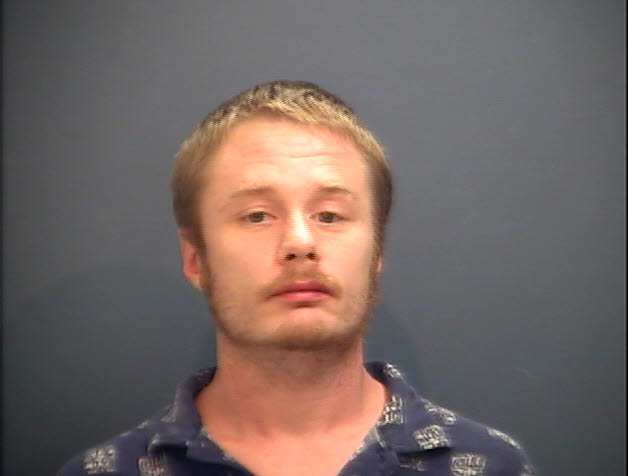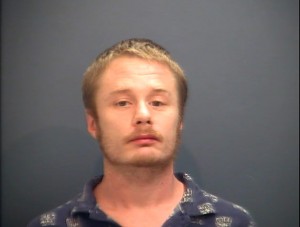 Scott Daniel McCray was arrested Thursday on a Waynesboro General District Court Capias failure to appear warrant. 
McCray missed his Aug. 11  advisement hearing in Waynesboro General District Court for the charges resulting from a July 31 shoplifting incident. 
He surrendered himself at the PD yesterday.
He is free again on a $2,500 bond.
Archived News Report: Aug 1, 2014 The Waynesboro Police Department has arrested a Fishersville man on a slew of charges after an ill-fated escape attempt from officers trying to stop him for shoplifting.
Officers arrested Scott Daniel McCray, 32 years old, on six misdemeanor charges and one traffic summons after yesterday afternoon's incident that began at the Waynesboro Walmart and ended at the intersection of Lew DeWitt Boulevard and Bookerdale Road where McCray crashed his vehicle.
On July 31 at approximately 2:45 p.m., officers responded to Walmart, 116 Lucy Lane, for a report of a shoplifter (McCray) that was fleeing from the store's loss prevention officers.  A description of McCray was broadcast to the officers who found him as he had just gotten into a 2004 Hyundai Elantra.  Before officers could stop him, he backed his vehicle into another parked vehicle causing $950 in damages and sped off the lot.
Another officer near Rosser Avenue and Lew DeWitt Blvd saw McCray's vehicle turn from Lucy Lane onto Lew DeWitt Blvd in a reckless manner, i.e. sliding sideways.  The officer attempted to catch up with McCray's vehicle but estimated he was going near 80 MPH on Lew DeWitt Blvd.  At the intersection of Lew DeWitt Blvd & Bookerdale Rd, McCray lost control of his vehicle striking the curb and guardrail.  After crashing his vehicle, McCray attempted to jump over the guardrail to escape but fell flat on his back and was taken into custody.
The Waynesboro First Aid Crew, with an accompanying police officer, transported McCray to Augusta Health's Emergency Department because he was complaining of pain from the crash.  He was treated and released into police custody then transported to Middle River Regional Jail.
McCray is facing the following misdemeanor charges:
Petit Larceny
Eluding
Drive Under the Infuuence of Alcohol
Reckless Driving
Drive on a Suspended License
Hit & Run
failure to wear a seat belt
He is now free on a $2,500 bond.