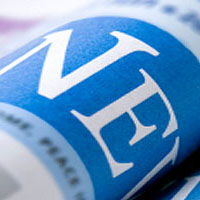 The Shenandoah Valley Spay/Neuter Clinic was honored to be awarded the Veterinarian Award at the Metropolitan Washington Council of Governments' Annual Animal Awards Ceremony on March 30.
Nominated by Fairfax County Animal Shelter; SVSNC and Fairfax have been working together since August 2010 to provide affordable spay/neuter surgeries to the Northern Virginia area. 
The Council of Governments' Animal Service Committee holds their annual Animal Awards each year to say thank you to the many animal control officers, organizations and services provided to care of the animals and wildlife.  The Veterinarian Award honors an individual or team for providing outstanding quality of care to shelter animals.
"It is quite an honor to be recognized by the Metropolitan Washington Council of Governments.  We are very grateful to be working with such dedicated organizations committed to ending the euthanasia of healthy, treatable cats and dogs" says Cate Mansfield, Executive Director.
SVSNC works in collaboration with Fairfax County Animal Shelter.  The Clinic topped the shortlist of prestigious nominees, including Washington Animal Rescue League's Medical Center.
"Their [SVSNC] professionalism and service to their partner agencies is appreciated and the impact they are having on the homeless animal population in Fairfax County by providing affordable spay/neuter is unquestionable" says Michelle Hankins, Community-Outreach Coordinator.