$50,000 grant will save more animal lives in Augusta County, Staunton, Waynesboro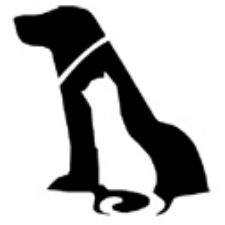 The Shenandoah Valley Animal Services Center, the municipal shelter serving Augusta County and the Cities of Staunton and Waynesboro, has been awarded a $50,000 grant from the Petco Foundation to support its lifesaving work in placing our homeless animals into adoptive homes.
Since 2011, SVASC has increased their lifesaving work in placing homeless animals such that their current save rate is 95%. The Petco Foundation investment will help to provide complete veterinary services including spaying and neutering of the animals prior to adoption. It will prepare the animals for participation in weekly offsite adoption events. This is a tremendous support to our program by making animals more visible to the community as well as benefitting our adopters to have their new pet completely vetted!
"We at SVASC couldn't be more grateful for the very generous support from the Petco Foundation's organization which is vital for us to continue our lifesaving work," said Lindsey Huffman, SVASC Shelter Manager
About The Shenandoah Valley Animal Services Center
The Shenandoah Valley Animal Services Center provides local animal control services for stray, abandoned, lost and surrendered animals from Augusta County and the cities of Staunton and Waynesboro. SVASC partners with many other pet services in the area and region to facilitate adoptions and rescue as well as pet health services including spaying & neutering.
About the Petco Foundation
At the Petco Foundation, we believe that every animal deserves to live its best life.  Since 1999, we've invested more than $135 million in lifesaving animal welfare work to make that happen. Working with thousands of animal welfare partners, we inspire and empower communities to make a difference by investing in adoption and medical care programs, spay and neuter services, pet cancer research, service and therapy animals, and numerous other lifesaving initiatives. Through our Think Adoption First© program, we partner with Petco stores and animal welfare organizations across the country to increase pet adoptions. So far, we've helped more than 4.2 million pets find their new loving families, and we're just getting started. Visit petcofoundation.org to learn more about how you can get involved.