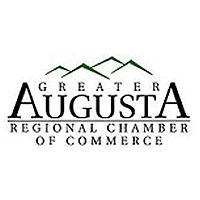 The Greater Augusta Regional Chamber of Commerce's is hosting the second annual Shenandoah Valley Agritourism Festival on Sunday, Oct. 21, from noon-5 p.m. at Augusta Expoland in Fishersville.
As a Fields of Gold Celebration , this initiative seeks to promote the abundance and appreciation of our agricultural resources in the Shenandoah Valley through the efforts of the Central Shenandoah Planning District Commission. Fields of Gold showcases educational and recreational activities for visitors while sustaining local farms and creating an environment for entrepreneurism.
The event will include local vendors with an emphasis on locally produced, locally grown items such as; produce, farm animals, small farm to table businesses, apples, wool, dog demos, cooking demos, creameries, landscaping, wood carvings, beeswax products, building workshops, kids tractor pedal push, corn hole, blacksmithing, horse rides and much more.
Admission is $5 per car and a can of food for The Blue Ridge Area Food Bank.
Details are available at 540.324.1133 or online at www.ShenValleyFoodFest.com.