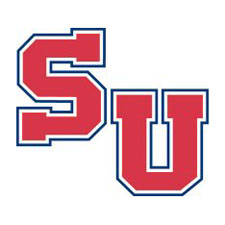 Shenandoah University Head Women's Basketball Coach Melissa Smeltzer-Kraft announced Monday that she has added Meghan Sullivan to her staff as lead assistant.
Smeltzer-Kraft, who took over the program in May, brings Sullivan on as her full-time assistant.
Sullivan, a 2010 graduate of Elmira (N.Y.) College, comes to Shenandoah after four seasons as an assistant coach at Catholic University of America.
While at CUA, the Elmira, New York native helped the Cardinals to a pair of Landmark Conference titles and was the first assistant on a staff that was named Landmark Coaching Staff of the Year in 2013-14.
The Cards were regionally or nationally ranked in three of her four seasons at the school.
She also earned her Master's Degree in management with a leadership concentration from Catholic in 2014.
"I was very impressed with Meghan throughout the interview process," Smeltzer-Kraft said. "She is passionate about coaching basketball and Division III.
"She has been part of successful programs as both a student-athlete and a coach, and I know she will bring that winning mentality to our program as well."
As a student-athlete, Sullivan was a four-year member of the Soaring Eagles program, assisted them to an Empire 8 title in 2007 and graduated Magna Cum Laude as a business administation major.
With the Hornets, Sullivan will be involved in all aspects of the program including practice and game management, opponent scouting and player development.