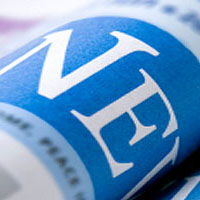 GermanFest, an Oktoberfest-like event to be hosted by the Shenandoah Germanic Heritage Museum, is set for Saturday September 13 from 10 am – 6 pm.
The Festival will be held at the Hottel-Keller Homestead, located near Mt. Olive at 11523 Back Road, Toms Brook, VA 22660, home of the Shenandoah Germanic Heritage Museum.
"Despite having weather concerns, the first three GermanFests averaged more than 1,500 people per year, and we expect even larger attendance this year because we are commemorating the 150th Anniversary of the Battle of Toms Brook" said GermanFest Planning Committee Chairman, Chester Ramey.  "While we aren't able to stage a re-enactment of the battle, because it mainly involved cavalry, we have a tour that highlights some of the action that took place on the farm.  People will be able to see the remnants of the barn that was ordered to be burned by a young General George Armstrong Custer and other items of interest as they take the short walking tour that is being conducted by a National Park Service Ranger from the Cedar Creek National Historical Park. Plus, our opening music act is Rick Garland, a vocalist, historian, musicologist and storyteller who will be clad in period clothing.  He will interweave education and entertainment as he takes attendees on a melodic journey back to the 1860's through "Civil War Songs and Their Stories", and gives the story behind the song, revealing the "who" and "why" the music of the period was written".
"The Massanutten Antique Tractor & Gasoline Engine Club will be with us again, allowing us to use both sides of our historic property." said Karen Good-Cooper, President of the Shenandoah Germanic Heritage Museum.  "They will be operating a 30-passenger people mover that will drive a circuit and transport attendees around the property and the parking lots".  She noted that the SGHM is achieving their goal of educating the public about the many Germanic contributions in the Shenandoah Valley through the myriad of educational speakers and period demonstrations GermanFest features. "We've nearly doubled the amount of period demonstrators we have, and we've added some really interesting new things this year, such as a team of plow horses that will do a live demonstration.  On the contemporary side, we have a chainsaw sculptor who is as entertaining as he is talented!"
"Last year our German food vendor was really popular, had a long line, and ran out of bratwurst, leading to the rumor that they had completely run out of German food, when in reality they were only out of bratwurst.  GermanFest was their first festival, so they were a bit surprised by the lines.  We've worked out those kinks this year and every main food vendor will offer bratwurst to minimize lines and make sure everyone can get what they want quickly and efficiently.  If you want authentic German food we've got it!  Additionally we'll have typical festival food such as burgers, pizza, ice cream and kettle korn." said Shelly A. Good-Cook, festival planning committee member.
GermanFest is proud to have Dixie Beverage back as a fourth-time gold level sponsor serving Yuengling Beer. "Many people are surprised to find out Yuengling is not only the first German brewery in America, but it is America's oldest brewery!" said Good-Cook. In addition to Yuengling and their popular limited-time Yuengling OktoberFest beers, "Spaeten", one of the beers from the renowned Munich Oktoberfest will be featured in the GermanFest lineup.
"We will have a festival tent in the Beer Garden to provide folks a place to sit while eating" said Ramey, "but it would be a good idea for folks to bring their own lawn chairs since seating is limited and we are expecting a large crowd.  As far as what is not allowed, the list is short but it includes carry-in food and beverages. Please also note that pets are absolutely prohibited at GermanFest except certified assistance animals.  People should definitely bring cameras as there will be many opportunities to take photos, and we love when people upload them to our FaceBook page."
"Because we count on volunteer power, we are seeking support from the community" said Phyllis Wright, GermanFest Planning Committee Member & Volunteer Manager.  "In order for the event to run smoothly we need from 50-75 volunteers to work half or full day shifts on jobs like set-up/break-down; sponsor hospitality; parking attendants/traffic control; docents; vendor liaisons; and more. We can even arrange for volunteers to work together with a friend on the same shift—we want to make it a fun experience!  A commemorative volunteer GermanFest t-shirt, free admission and a volunteer food station are included as benefits." GermanFest 2012 was cancelled due to lack of volunteers, but the planning committee is determined to recruit a full slate in 2014. There is a volunteer sign-up form on the Website, www.GermanFestVA.org or they can call 866-936-9956.
Highlights
Beer,  Wine & Food Garden
German & American Food including: authentic German food; Bratwursts; pork barbeque and barbeque chicken; hamburgers; hotdogs; pizza; homemade fruit cobblers; homemade hand-dipped ice cream; bakery fresh breads; pastries; cookies; kettle korn; and more!
Live Entertainment
*Clad in period costume, historian, vocalist, musicologist and storyteller  Rick Garland,  will interweave education and entertainment as he takes attendees on a melodic journey back to the 1860's through "Civil War Songs and Their Stories", and gives the story behind the song, revealing the "who" and "why" music of the period was written.
Cathy Kerns will perform a tribute to Patsy Cline. Patsy is a direct descendant of the Hottel and Keller families who lived on the property where GermanFest is being held.
Art & Craft Fair
Historical Presentations include:
*Walking tours highlighting the Battle of Toms Brook action that took place on/around the property (conducted by a local National Park Service Ranger from Cedar Creek National Historical Park)
*Sons of Confederate Veterans will set up a booth/display to talk about the Confederate soldiers experience in the Shenandoah Valley in 1864
A presentation on Basket Weaving
A talk on heirloom/historical apples
A talk on historical Stirewalt boxes
Period and/or Skill Demonstrations include
Chain Saw sculpting demonstration
Farrier – Horseshoeing
Basket weaving
Multiple spinning wheels (flax, linen, wool)
Weaving on our floor loom
Sewing on an antique hand-crank machine
Rug Hooking
Live Llamas / weaving
Blacksmith
Live Animals – Demonstrations including:
Llamas – weaving
German Chickens
Plow Horses – demonstrations of plowing and hay fluffing, plus wagon rides
Oxen – yoking demonstration
Horses – farier demonstration
Children's activities are expected to include, a face painter; and a Barrel Train ride provided by the Massanutten Antique Tractor & Gasoline Engine Club; pan mining, an activity in which children (of all ages) purchase a bag of that contains various gems hidden in the "mining rough", that must slosh around the water in order to reveal the treasure in the mining pan; and more.
$5 per person admission – children under 12 FREE
For more information on the Shenandoah Germanic Heritage Museum's GermanFest including the schedule of events and photos from previous years, log on to www.GermanFestVA.org or visit the FaceBook group "GermanFest VA".
The Shenandoah Germanic Heritage Museum is owned and operated by Hottel-Keller Memorial, Inc, (HKMI) a non-profit organization.
The Shenandoah Germanic Heritage Museum, which encompasses a 392 acre homestead set on two adjoined sites, contains historic buildings, and a variety of artifacts such as household implements, furniture, tools, historic documents, and other items related to the history of the property and the people who lived there from the early 1740s until 1984, collects, preserves, and displays artifacts related to the Valley's Germanic people.  We are dedicated to public understanding of the Germanic Heritage of the Great Shenandoah Valley of Virginia. We –
maintain and exhibit our original Germanic homestead
collect, demonstrate, and document artifacts of everyday life
collect and share stories of the Germanic lifestyle
continue to expand our genealogical data of Germanic settlers in the Shenandoah Valley
For more information on the Shenandoah Germanic Heritage Museum or HKMI log on to www.hottelkeller.org