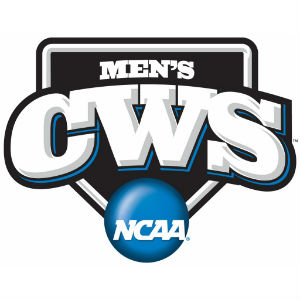 Artie Lewicki gave up three hits in seven scoreless innings, and a slumbering UVA offense woke up with a seven-run sixth to break open a close game and push the top-seeded 'Hoos to a 10-1 win over #4 seed Bucknell on Friday in the opening game of the NCAA Baseball Charlottesville Regional.
Lewicki (6-1) struggled out of the gate, walking two in the first before getting out of that inning with no damage, and then settled down nicely, not allowing a hit to Bucknell (30-20) until the fourth in a 118-pitch outing, his longest of the season.
Virginia (45-13), the #3 national seed in the 2014 NCAA Baseball Tournament, scored in each of the first three innings, getting an RBI single from Mike Papi, a sac-fly RBI from Branden Downes and a run on a Bucknell infield throwing error that allowed Papi to score all the way from first to take a 3-0 lead into the middle innings.
It stayed there until the sixth, when another Bucknell throwing error, on a Nate Irving bunt with runners on first and second and nobody out, allowed Brandon Downes and John LaPrise to score. Derek Fisher's two-out, two-run double made it 7-0 Virginia, which tacked on runs on a wild pitch and RBI singles by Kenny Towns and Downes to make it 10-0.
Papi and LaPrise each had three hits to pace the 11-hit 'Hoo offensive attack.
Bryson Hough (8-4) took the tough-luck loss for Bucknell, allowing six runs, but just one earned run, due to four Bucknell errors, in five-plus innings of work.
Virginia advances to play the winner of the Arkansas-Liberty game. The winners meet on Saturday at 8 p.m. The loser of that game plays Bucknell Saturday at 2 p.m.