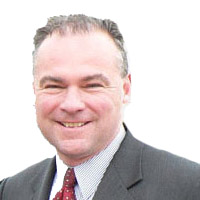 U.S. Senator Tim Kaine introduced the Responsible Transfer of Firearms Act to hold people responsible if they sell or transfer a firearm to someone who is barred by federal law from possessing firearms.
Under current law, gun sellers can only be held liable if they know or have reasonable cause to believe that the recipient is prohibited. The Responsible Transfer of Firearms Act would require someone selling or transferring a weapon to take reasonable steps to make sure that the recipient is not prohibited from possessing a firearm.
"As recent tragedies in Virginia and across the country have shown, the gun laws in our country have done little to stem senseless gun violence," said Kaine. "These numbing incidents in urban, rural and suburban communities are made worse by the lack of accountability in those instances where the tragedy might have been prevented. That's why I'm proud to introduce the Responsible Transfer of Firearms Act to help bring some measure of accountability for the violence that continues to plague our communities. It would hold a seller or transferor of firearms criminally liable should they fail to demonstrate they took reasonable steps to prevent a weapon from falling into prohibited hands. Why should someone be able to casually place an illegal firearm in the hands of a felon or other prohibited person?"
As it stands, criminal liability applies only if the person who sells or transfers a firearm "know[s]" or has "reasonable cause to believe" that the buyer falls under any of the prohibited categories. Using this standard makes it difficult to hold someone accountable for an illegal sale or transfer because they can just claim that they did not know the recipient was a prohibited person.   That's why the new law would simply require that any transferor must take reasonable steps to ensure that the person receiving the firearm is lawfully able to do so.
"Ultimately, efforts to reduce gun violence must focus on multiple solutions," said Kaine. "But this act is a step in the right direction."