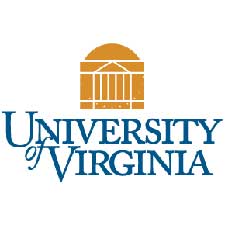 University of Virginia second-year student Claire Romaine is the recipient of the inaugural Hannah Graham Memorial Award, the University announced Friday.
The award aims to honor the impact Graham would have had on the University and the world and provides support and encouragement to students mirroring Graham's interests, including a passion for French, a dedication to the righting of wrongs, a commitment to sustainable change and zeal for tackling challenges and new discoveries.
"We would like to congratulate Claire Romaine," said John and Sue Graham, the parents of Hannah Graham, who was slain in September 2014. "We could quite imagine Hannah jumping at the chance to do the work which this award will enable Claire to undertake."
A human biology major in the College of Arts & Sciences, Romaine received the award for her project, "Epidemiological and Cultural Understanding for the Prevention of Gastric Cancer in Rwanda." Romaine will work closely with her UVA mentors, Dr. Allison Martin and Dr. Anneke Schroen of the School of Medicine, to explore how cultural and socioeconomic factors, access to health care, and geography relate to cancer outcomes. As part of her research, next summer Romaine will conduct a household survey and log patient chart data that will serve as one of the first cancer registries in Rwanda.
Ultimately, the research will provide valuable data in the development of interventions to reduce gastric cancer in Rwanda. Romaine plans to publish her findings in a research journal upon her return to the University.
"I am extremely grateful to the Grahams for staying involved with the University community and creating such an incredible opportunity for Hannah's peers," Romaine said. "The mentorship, scholarship and outreach involved with this award will allow me to learn far more than I would with a typical research grant.
"The developing world has only just begun its fight against non-communicable disease, so we hope that this research will create gastric cancer best practices for Rwanda that will serve as a template in battling a number of other cancers."
In preparation for her trip and associated challenges, Romaine will study abroad in Geneva, Switzerland in the spring , completing French, psychology and anthropology courses, and interning with a humanitarian non-governmental organization. Her coursework in public health, biology and global ethics also will contribute to her understanding of research methods and ethical issues in research, she said.
Among other interests, Romaine is a group exercise instructor for Intramural-Recreational Sports, a math and science tutor for local middle and high school students, a black belt karate instructor, and a member of the Student Telemedicine Organization, the student advisory board for the Center for Global Health, the International Relations Organization and the Jefferson Literary and Debating Society.
The selection committee expressed their gratitude to the faculty reviewers, who included Ellen Bassett (School of Architecture), Nancy Deutsch (Curry School of Education), Rebecca Dillingham (School of Medicine), Marcel Durieux (School of Medicine) and David Edmunds (College of Arts & Sciences). They consulted with interested students and offered feedback on all applications, providing a multidisciplinary review of each proposed project.
Dillingham, who directs the Center for Global Health, said, "The Graham family's vision for this award is an incredible tribute to Hannah and is a new, inspiring and challenging model for engaged global health research and service at UVA."
"Last week, we had the great pleasure to meet Claire and also the other award finalists," John and Sue Graham said. "All three finalists were exceptional and their applications of very high quality. We thank each of them for their submissions. We also would like to thank the many donors, UVA staff and faculty, and students who helped to make this award a reality."