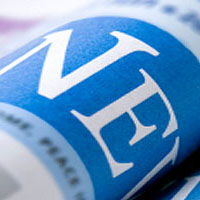 Our Community Place in Harrisonburg invites you to join in a "Night Out!"—a delicious four-course meal prepared by our special Guest Chefs, and local favorite, XENIA: A Kabob Grille,  Saturday, June 14, 5-8 p.m.
Help raise much-needed funds to keep this community moving along the road to personal growth and community well-being while getting a delicious meal at the same time.
Suggested donation is $20/person. 25% of proceeds go to help Nan Boukan, a community in Haiti, where folks usually eat one plate of rice every other day. Please call 540.442.7727, e-mail [email protected], or visit ourcommunityplace.org/night-out for more information or to make your reservation today.
Our Community Place, a non-profit 501(c)(3) organization, emerged from the Free Food for All Soup Kitchen previously held at The Little Grill Restaurant since 1992, and opened to the public in 2008.  OCP is dedicated to breaking down barriers that tend to separate humans from the joys to be experienced in loving communities and particularly dedicated to including in its activities those struggling with poverty and difficult life circumstances.