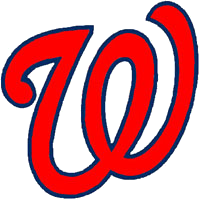 Max Scherzer was a pop-fly seventh-inning single away from at least a no-hitter, striking out 16 in a one-hit shutout in a 4-0 Washington win at Milwaukee on Sunday.
Scherzer (7-5) was perfect through six, before Carlos Gomez broke up the bid with a soft liner that just got over the glove of Nats second baseman Anthony Rendon.
Scherzer did issue a walk in the eighth, but that was it for Milwaukee.
Rendon got Washington on the board in the third with a sacrifice fly RBI. A Jose Lobaton RBI single in the fourth made it 2-0 Nats, who added a pair in the seventh on a two-run double by Clint Robinson.
The Nationals (33-30) remain a half-game back of the New York Mets in the National League East.