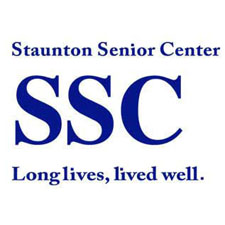 So far twenty Staunton Senior Center members have taken part in the new SAIL exercise program. Stay Active & Independent for Life is being offered twice a week at the Center, on Tuesdays and Fridays at 9:30 a.m. So far the group has been following along with the exercise DVD, with Program Director Lori Pullin leading and Center Director Lynn Harris joining in.
The comments thus far have been very favorable and enthusiastic, with members seeming ready for a more challenging workout. Participants are able to work at their own pace, and seem to be enjoying adding weights in the middle of the routine for strengthening. Hopefully in three months when they are re-assessed, the exercisers will be pleasantly surprised to see how much improvement they have made in their physical conditions!
More online at www.StauntonSeniorCenter.org.