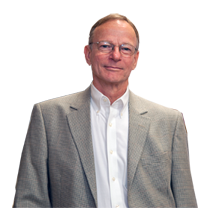 This summer, when many rising seniors are putting their college plans on the back burner, you are taking full advantage of the summer to activate your college plans.
Then, when others are scurrying around in the fall trying to find time for the college search and application processes, you will have completed most of the work in a thoughtful and gradual manner. By taking care of the June-July tasks, you will avoid being overwhelmed in the fall. 
Answer these questions, and you're ready to launch your college search for your best fit colleges and universities:
– Why do you want to go to college?
– Will your answer to "why" keep you motivated and directed all the way to college graduation?
– What jobs or types of jobs will incorporate your interests, skills (present and/or future) and values?
– What college majors will prepare the way for those jobs?
– What is your personality profile?
– What is your academic profile?
The more you take into account who you are before you explore your college options, the greater your chances of joining the 50% who begin and actually graduate from a four year college/university. That's right, only about 50% of those students who begin a four year college ever graduate! Know yourself – know the colleges – apply to those where you will thrive!
What to do:  June-July
– Review your senior courses.  Make sure you are taking the most challenging program you can without over-doing it.
– If you will take the SAT/ACT again (most students need to take them at least twice), schedule time to prepare all summer – a little bit all summer will have a greater pay off than much time a few days before the tests.
– Talk finances with your parents. While you are looking for good academic and personal college fits, it is important to look for good financial fits too. In this area you and your parents need to do your research. If you qualify for merit scholarships, you may find that some private colleges will cost less than public universities. Beware of and avoid the College Loan Trap.
– Identify those colleges and universities that meet your personal and academic needs and where you stand a good chance for admission. Visit as many as you reasonably can. If you will meet with a college admissions representative, be well prepared.
– Establish your on-line application accounts and begin applying. Any essays to write? Brainstorm topics that will allow you to write compelling essays.
With the above tasks completed by the end of July, you will be ready for the August-September tasks!
Russ Ingersoll, LPC, is a licensed college and career counselor with Harbor Counseling Services LLC in Waynesboro. More information online at www.HarborCounselingServices.com.