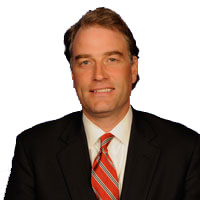 Congressman Robert Hurt (R-Virginia) released the following statement following the news that the Department of Health and Human Services (HHS) is withdrawing its plan to use the campus of St. Paul's College in Lawrenceville, VA as a detention center for juvenile illegal immigrants:
The people of Lawrenceville and Brunswick County have spoken.  I am grateful for the leadership of the local elected officials and the engagement of the local residents during this difficult week.
I am thankful that HHS has made the right decision to withdraw its plan to operate a detention facility for juvenile illegal immigrants on the Saint Paul's campus in the small town of Lawrenceville.  However, it must be said that the manner in which HHS attempted to impose its plan on our community without any meaningful input is a painful reminder of just how disconnected Washington has become from the people it is supposed to represent — a Washington that always seems to be wiser and know better than its local elected leaders and its citizens.
Finally, it is impossible to ignore the tremendous frustration expressed last night by the overwhelming majority of decent and law-abiding citizens about the current state of U.S. immigration policy.  What we are seeing on our southern U.S. border is an undeniable crisis, and it is a crisis that has been perpetrated and perpetuated by the federal government.  This administration's reckless refusal to secure our borders and enforce the laws of the United States virtually begs the poor and the desperate from foreign countries to cross our borders illegally.  I share the frustration of my constituents and hope that this crisis will be a catalyst for a renewed effort at achieving an immigration policy that is rooted in the rule of law.