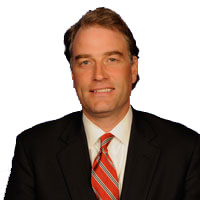 Congressman Robert Hurt (R-Virginia) released the following statement after voting in favor of H.R. 5078, the Waters of the United States Regulatory Overreach Protection Act of 2014, which would preserve the existing rights and responsibilities under the Clean Water Act, while prohibiting the Secretary of the Army and Administrator of the Environmental Protection Agency (EPA) from overstepping their bounds:
"Our nation's farmers, and all those involved in agriculture, invest significantly in clean water to ensure the sustainability of the environment, as it is essential to their livelihood.  Last month, I met with family farmers across the Fifth District who explained how federal regulatory mandates, especially those by the EPA and Army Corps of Engineers, are negatively impacting their operations.
"Changing the Clean Water Act is solely the responsibility of Congress, not of the Executive Branch, but unfortunately, this administration, under the guise of 'clarifying' the scope of the law, unilaterally expanded the statute's range without congressional authorization.  These changes to the Clean Water Act, which fly in the face of legislative history, legal precedent, and even the plain statutory language, represent significant uncertainty and costs to rural America as they expand the reach of the law to essentially any body of water – including ditches, culverts, and farmland ponds.
"The Waters of the United States Regulatory Overreach Protection Act will serve as an important safeguard of rural America's interests and preserve the important federal and state partnership in ensuring clean waterways.  This legislation will ensure that farmers will be able to spend their time doing what they do best, producing a safe and abundant food supply for Americans, not wasting time, money, and other resources to cut through this unnecessary red tape.  I am pleased that H.R. 5078 passed the House today with bipartisan support, and I look forward to continuing to work with my colleagues to protect our family farmers from harmful, government-created obstacles."