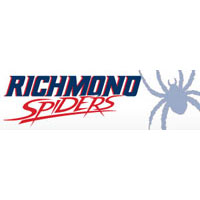 Four players in double-figures led the Richmond men's basketball team to a dominating 83-61 victory over La Salle for its second-straight win.Senior Terry Allen poured in a game-high 26 points and a career-high 16 rebounds, in addition to three assists and three blocks. Allen shot a remarkable 10-of-12 from the field as he notched his fifth double-double and seventh 20-point game of the season. Allen's 16 rebounds marked the most for a Spider in a single game since Dan Geriot in 2009.
Redshirt junior T.J. Cline put together an all-around effort with 13 points, seven rebounds and a career-high nine assists.
Redshirt junior Marshall Wood scored in double-figures for the second straight game with 17 points, including five three-pointers. Wood has hit 12 three-pointers in the past two games, tying the program record for the highest total in two games with Darien Brothers in 2013.
Junior ShawnDre' Jones was the fourth player in double-figures for the Spiders with 16 points and six assists.
"I'm really pleased. I thought La Salle had a lot of confidence coming into the game," head coach Chris Mooney said. "I thought our offense put a lot of pressure on them. We were able to draw fouls and score inside. I thought we really shared the ball very nicely tonight."
As a team, Richmond piled up 23 assists on 30 field goals. It marks the sixth time this season that the Spiders posted 20 or more assists, and Richmond is a perfect 10-0 when tallying more assists in a game. The Spiders shot 56.6 percent from the field and 45.8-percent from long range (11 three-pointers).
The Spiders have scored 80 or more points seven times this year and are now averaging 79.1 ppg, the second best mark in the Atlantic 10.
La Salle came out firing from long range, knocking down five three-pointers in the first seven minutes to take a 15-7 lead.
For the second straight game, Wood provided a spark for the Spiders with three treys to key a 21-4 run that gave Richmond a 28-19 advantage with 5:50 to play in the stanza.
A three-pointer from Jones and a layup from Cline finished out the half and sent the Spiders into the break with a 40-27 cushion.
The second half was much of the same with La Salle getting no closer than 10 points as the Spiders ballooned the lead with contributions fromKhwan Fore and Jesse Pistokache along with Allen.
Allen had a monster second half with 17 points and nine rebounds, while the Spider defense held La Salle to just 35.5-percent from the field in the second half.
Richmond will now host VCU in a crosstown rivalry game on Saturday. Game time at the Robins Center is set for 2 p.m. on CBS Sports Network.