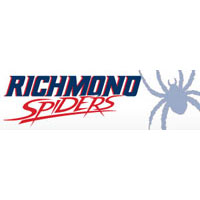 Richmond and George Washington battled through two overtimes, but after 49 minutes of action, the Colonials' Joe McDonald hit a three-pointer to put GW ahead for good and win, 73-70.
Richmond (9-8, 2-2) has seen its share of close games this season, but the Spiders seemed poised to breakthrough against one of the league's top teams. George Washington (13-4, 3-1) entered the game with an eight-game home winning streak and had won 22 of the last 23 games at home.
Kendall Anthony started slowly, but with his team down by three and less than 10 seconds remaining in regulation, he lofted a three-point attempt as George Washington went for an intentional foul. Anthony stepped to the line and hit all three free throws to send the game to overtime, Richmond's first OT session this season.
A basket by Terry Allen on Richmond's first possession of overtime gave the Spiders their first lead since the first basket of the game. Allen would hit two big free throws with 26 seconds left to put Richmond back ahead, but GW's Kethan Savage drew a foul with 10 seconds left to tie the game and force a second overtime.
Richmond scored first again in the second overtime and went up by three after Anthony found Allen underneath on a sweet pass. Larsen responded with a layup and after an empty UR possession, McDonald's three put GW up two with 1:16 left. Patricio Garino stole the ball on Richmond's next possession as the Spiders tried to work the ball inside, and the Colonials were able to hit free throws to close out the win.
Anthony finished with 20 points, including a perfect 7-of-7 from the line. T.J. Cline scored 16 points on a career-high four three-pointers, keeping George Washington close with big three after big three in the second half.
Terry Allen scored 10 points in the two overtime periods to finish with 14 points and six rebounds. ShawnDre' Jones added 11 points on three threes. It was the third consecutive game that Richmond put four players in double figures.
George Washington's Larsen scored a game-high 22 points and grabbed 11 rebounds. Joe McDonald and Kethan Savage each scored 13, while Garino added 10.
The Spiders won the turnover battle (14-10) and dished 13 assists to GW's seven.
Richmond will have a quick turnaround before facing off against Davidson on Saturday night at 6 p.m. at the Robins Center.