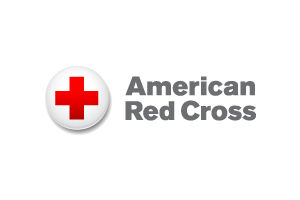 The American Red Cross Virginia Region is currently working with emergency management and local officials to assess the needs in the counties impacted by the flash flooding occurring in the western area of Virginia.
AccuWeather meteorologists began warning early this week that torrential downpours were expected to raise flash flooding concerns across a 1,200-mile-long zone of the United States, including across parts of Virginia.
According to the Red Cross, shelters are currently open at the following locations in Dickenson and Wise counties:
Clintwood | Ridgeview High/Middle School, 310 Wolfpack Way
Coeburn | Coeburn Middle School, 518 Centre Ave NE
Pound | JW Adams Combined School, 10824 Orby Cantrell Hwy.
Wise | Wise Fire Department, 307 Norton Rd.
According to the Wise County Sheriff's Office, people are asked to avoid the town of Pound. Several roads are flooded and closed. The Wise County Sheriff's Office and the Virginia State Police are on scene.
The Virginia State Police reported flash flooding throughout Wise County. Downed trees and road closures are being reported. The VSP reminds motorists to never try to drive through standing water or flooded roadways.
Wise County resident and AFP sports contributor Roderick Mullins is out of harm's way but said there is significant damage in Dickenson and Wise counties.
"Some main roads are under water, secondary roads have been destroyed in areas like South of the Mountain Road in Pound, said Mullins. "In Dickenson County, the Brush Creek area of Clintwood is cut off both ends, and the concern is for people living along Brush Creek that have no electricity, water and limited cell coverage."
He said the plans are to go in and assess the situation and evacuate people if necessary.
"Overall, this is some of the worst flooding I have seen since the 1977 flood which devastated much of Southwest Virginia," Mullins said. "The extensive damage is in eastern Kentucky, across the border from us, where downtown Whitesburg is completely under water."
In a Thursday afternoon press conference, Kentucky Gov. Andy Beshear confirmed three deaths. He also said he expects that number to grow as a number of people remain unaccounted for.
Rain is expected to continue in the region through Friday morning.
This flooding comes approximately two weeks after devastating floods in the Buchanan County.
If you have been impacted by the recent flash floods, please call 1-800-RED CROSS (1-800-733-2767) for assistance.