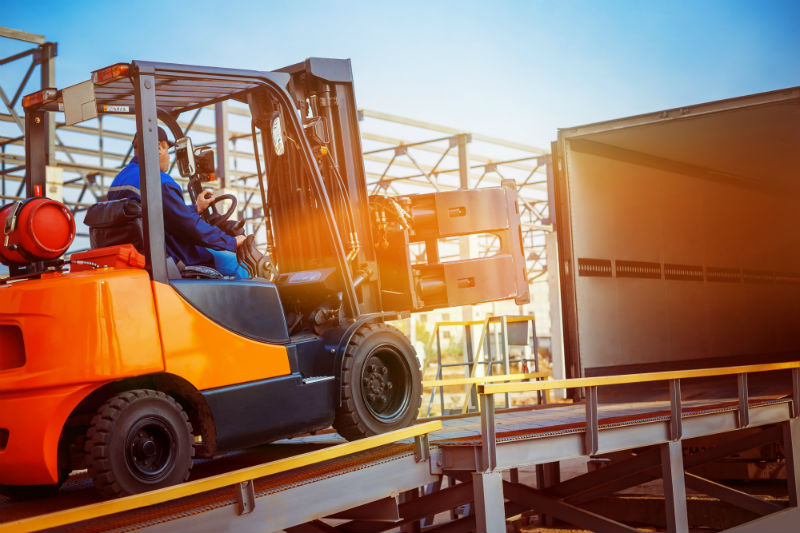 Forklifts are as dangerous as they look. Statistics back up the riskiness of operating the large piece of equipment, too. In the scope of on-site injuries, forklifts make up one percent of on-site accidents. The difference of forklifts is the seriousness of injuries sustained when accidents occur. The one percent changes to ten percent upon closer look at workplace incidents when considering damage.
Startling Statistics
Every year people are seriously injured or killed in forklift accidents.
Five shocking stats about forklifts demonstrates their danger:
The heavy equipment makes up around eighty-five deaths a year in the industry.
The total of those seriously injured by forklifts averages approximately 34,900 annually.
Lesser workplace injuries caused by the massive apparatus jumps to 61,800 annually.
The heaviness of a forklift is evident when examining the rate it tends to overturn. The tendency of the specific type of accident accounts for twenty-four percent of forklift accidents.
Occupational Safety & Health Administration, also known as OSHA, estimates that seventy percent of all workplace incidents involving a forklift is avoidable.
Frequent Causes of Forklift Accidents
According to StromLawyers.com "Due to their size and weight distribution, forklifts are prone to falling over on uneven surfaces. Other common causes of forklift accidents include:
Operator error
Improper training of an operator
Improper loading
Failure to maintain or inspect heavy equipment
Dangerous work sites"
Why Forklifts are Dangerous
Forklifts are not toys. The weight alone proves it is not safe to play with it. Weighing in at 9,000 pounds (ca. 4 ton), a forklift is massive when compared to an everyday automobile.
The speed is rarely the base cause of an accident, but even at around 18 miles (ca. 29 km) per hour (ca. 29 kilometers per hour), the risk of serious injury is high if not careful.
Forklifts are rear heavy. The weight distribution is to optimize the weight the heavy equipment can handle at the front. The unevenness, however, causes the rollovers that forklifts are known for in the industry.
The upfront position of the load leads to obstruction of view by the driver. Regardless of speed or weight, a driver is dangerous and in danger if they cannot see.
Foundations of Forklift Safety
Standards are in place to keep people safe. Abiding by rules and best policy saves a business from lawsuit and workers from serious injury.
Most companies abide by Occupational Safety & Health Administration, also known as OSHA, standards.  The mandates for the industry is for the safety of employees, business owners, and everyday pedestrians.
Putting a forklift in a safe spot and away from people cover all the bases when it is not in use.  Pedestrian barriers around heavy machinery is an extra layer of protection. 
Three types of safety barriers:
Crash Barrier — A reinforced fence-like barrier that reduces the chances of injury.
Pallet Racks — Forklifts carry pallets in warehouses. Safe racks are imperative to a safe warehouse environment.
Bollards  — Bollards are made from steel pipe to ensure it is sturdy. They protect equipment, structures, and pedestrians.  Bollards' protections extend to on-site locations or at-risk traffic areas.
It is not only about keeping employees and pedestrians safe. No company that utilizes a forklift wants a fine from OSHA or a civil suit that bankrupts.