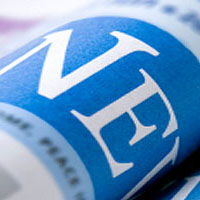 Project GROWS, a 501c3 non-profit educational farm located in Augusta County, will host its annual "FEASTival," harvest party and open farm event this Saturday, November 8th, from 11 a.m. to 4 p.m. at the Project GROWS farm site in Verona. The event celebrates another exciting year connecting kids with healthy food. The afternoon will feature live music, farm-fresh food, kid's activities and Mike Berenstain, who will be signing copies of books from the Berenstain Bears series. Project GROWS is partially funded through a grant from the Virginia Foundation for Healthy Youth and several local grants including United Way, Community Foundation of the Blue Ridge, and Augusta Health.
Admission is free and includes a light lunch (while supplies last) featuring vegetables from the Project GROWS farm. The farm is located at 608 Berry Farm Road in Verona. Parking will be available offsite with shuttle service provided by Staunton Parks and Recreation Bus.
"This event is a great chance for people in the community to see the farm," says Ryan Blosser, Executive Director of Project GROWS. "It's a unique place because youth and volunteers in the community help to grow the food and take care of the farm. It's not just our farm; Project GROWS is here for the whole community."
Project GROWS fulfills its mission to improve the overall health of children and youth in Staunton, Waynesboro and Augusta County by providing educational opportunity on the farm. The organization also works to increase access to fresh, local food in the community by selling ecologically grown produce at local farmers markets in Waynesboro and Verona and donating vegetables to the Blue Ridge Area Food Bank and the Boys & Girls Clubs of Waynesboro and Staunton.
For more information contact Project GROWS (540) 280-8056 or visit online www.ProjectGROWS.org andhttps://www.facebook.com/ProjectGrows.