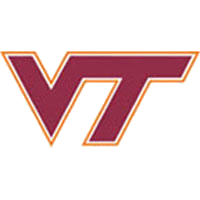 Virginia Tech Hokies football coach Frank Beamer talks with reporters on Monday. Virginia Tech (4-4, 1-3 ACC) hosts Boston College (5-3, 2-2 ACC) Saturday at 12:30 p.m.
Opening statement: I told the guys the other day, when you go lose a tough game you go look at the tape and the tape's not very good, but I didn't think that was the case with this football team. I thought we needed to execute better. We need to take care of the ball. I think the effort's good. The want-to is good. We've got guys who have put a lot into this and our main focus for us this week is to continue to get better. We're going to have to. You look at this Boston College team and they are very impressive. Their quarterback's their leading rusher, but the other backs have some yards. They are just tough up front. I think their schemes really help them both on offense and defense. They are a really good football team coming in here.
Did Mark Leal take any first-team snaps? If not, is Michael Brewer your first-team quarterback? Yeah. Michael Brewer's our quarterback. We're going to give Mark Leal some more snaps this week and we're going to see if we can get him in the game anymore this week, but Michael Brewer is without question our quarterback this week. We've put him in some tough situations and I think we need to help him in how we do things, but I've got confidence in Michael Brewer. He knows how to play quarterback. We've got to be good around him. If you look at the game and the throw doesn't look very good, but the receiver's at the wrong depth. During the game you get tied- in and say, "that throw wasn't very good." We've got to run the football. We did a better job of that in the second half. If we'll be good around Michael, we'll be ok.
You got a couple days off last week, how important was that to get the Miami loss out of the team's head? The big thing right now is: let's improve as a football team. We need to win. That's what we got to work hard to do. I think when you can get a couple days extra this time of year it's good for your football team.
You say when you look at the tape you didn't think you got hammered. What did you see on tape that led you to that conclusion? I'm just talking about the score that happened. Defensively you are playing a running back that makes you have to be exact. If you make a false step you're done. You've got to be in the gap. This running back had the ability to make you pay, so you had to be exact on defense and a couple times we weren't very exact and he popped out of there. This guy was about as good as I've seen at getting in the hole quickly and getting out quickly. I thought he was very good in the game and I thought on tape he was good.
Do you think Chase Williams will this week? I don't know. Chase has been running around this week but there is a big difference between running around and being game-ready. Andrew Matuapuaka did a nice job in there, for the first game. He had a couple things here and there, but overall I think he did a really nice job.
How important is the bowl-streak to you and the program? Well, I'm just worrying about winning the ball game. The bowl is way down the road. Let's go win another ball game.
What's your frustration level with where this team is? I said at the very beginning, we're going to go through some growing pains, and we are. We're far enough along that it needs to be fewer growing pains. But, as I told you from the very beginning, I think we've got some really good offensive skill people that are freshman – most of our touchdowns have been scored by freshman. I think our skill level is good and I think with some experience we're going to be a good football team. At the beginning of this year I told you, we're going to go through some growing pains.
Where do you see the team today from where you expected to see the team two months ago? I think the important thing for the team this week is to improve as a football team. I feel very confident that our players have worked hard – that hasn't been an issue. They play hard – that hasn't been an issue. Where we are, we are. Now let's continue to get better. That's the bottom line.
Boston College has a running quarterback who has picked up a lot of yards. Do you guys have to do some things schematically to stop him from having success that other teams have had against you? I think you recognize that he's a running quarterback. He's a guy who transferred in there but is doing a great job for them. The problem is that you can't forget the other backs in there. They are always in different formations and unbalanced sets. You've got different guys in there at different positions. They really do a good job.
You've got to be sharp in the preparation to recognize sets and them be tough as heck in the game. What about the slow starts, how do you change that this week? I think if we'll help Michael Brewer, we won't have a slow start. That's my point. It's all right there for us. We've got to run the football. We need to execute better and that will take care of all our problems.
Would you say that you and Scot have been on the same page with game plans going into these games? Yeah. Scot and I believe a lot alike. I think in the course of games it could have been a little bit different. But Scot and I and the offensive staff all think a lot alike in how you should play offense.
How much have you guys gotten away from the things you have done in the first couple of games? I think we've got a team that's been a little bit up and down. I told you why I think that happens with a team like this. What I'm interested in right now is do we get better this week. I'm not interested in anything else. I think efforts good. The kids want to. The coaches want to. Let's get better and win a football game.
Was there any part of you that would like your halftime adjustment to be made before halftime? It helps to get in there at halftime and look at your charts and see what you're doing and how you're doing. It gives you time to talk to people. Some adjustments, I think, are very obvious as you go through a ball game, but I think it does help to get in there and talk about how to get better in the second half.
Anything from Caleb or Coleman that makes you feel good about those guys or does Marshawn need to have … I was really impressed with Marshawn. He broke some tackles. He's got good speed. I think he's got good running vision. I think Sam Rogers is going to end up getting more touches and you just know you're going to get 110%. I think he helps with the other guys seeing how hard he works, breaking tackles to keep going. Jerome Wright was in the other night and I think that's got to continue.
Any update on Trey Edmunds? No. Right now we're trying to get ready to win a ball game this week, so Wright needs to play needs to play. Rogers needs to play and Marshawn certainly needs to play.