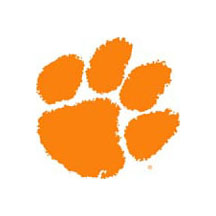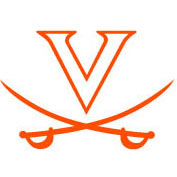 Augusta Free Press provides full coverage of #8 Clemson's 59-10 win at Virginia on Saturday. AFP editor Chris Graham's live in-game blog, plus pregame and postgame notes, offer the most complete picture of the game that you can imagine.
Game Notes
The Tigers lead the all-time series 37-8-1.
UVa has won three of the last six games though, including two of three at Scott Stadium.
Clemson holds a 16-5 all-time advantage against UVa at Scott Stadium.
UVa is 2-12-1 all-time against ranked Clemson teams, including 1-6 at Scott Stadium.
The Tigers won the first 29 games in the series before UVa won in 1990. Since then, Virginia is 8-8-1 vs. Clemson.
Because of the ACC's unbalanced schedule, Virginia and Clemson will not play again until 2020 in Clemson, S.C.
UVa has not hosted Clemson since 2008 and after Saturday, the Tigers won't come to Charlottesville again until sometime after the 2024 season.
First quarter
BOOM: Sammy Watkins 33-yard TD pass from Tahj Boyd caps a quick-strike 5-play, 75-yard, 1:27 scoring drive. Clemson 7, UVa. 0, 13:33.
Adjustment time: Virginia stacked the box to try to take away the run and the wide-receiver screen, which is what left Sammy Watkins wide open down the seam on the TD pass. Need to fix that.
Methodical UVa. drive: A David Watford 6-yard TD run caps a 10-play, 54-yard, 4:04 drive. Game tied at 7, 5:00.
The Drive: 7 runs for 29 yards, three passes for 25 yard. David Watford: 2-3, 25 yards, 2 rushes, 15 yards, TD
Clemson answers: C.J. Davidson 2-yard TD run, Clemson 14, Virginia 7, 2:59/1st. The drive: 6 plays, 75 yards, 2:01
#6: Anthony Harris ended a Clemson drive with an athletic interception at the UVa. 6. It was Harris' sixth INT of the season.
End 1: Clemson 14, Virginia 7. Clemson: 140 yards total offense, Virginia 84 yards total offense.
Second Quarter
What UVa. needs to do: Be more effective on the ground. The 'Hoos have run 14 times for 43 yards. Three yards a carry ain't gonna cut it. Get more offense in general. This D is bound to be tanked by the second half if Clemson keeps on pace and runs 75-80 plays.
Punt, punt: Two straight punts from deep in their own territory … not the formula for success, giving Clemson short fields to work with on offense.
What was Dabo thinking? Fourth-and-three at midfield. Your defense is dominating. Why go for it there and give up field position?
Watford throws the INT, but that one was on Darius Jennings: Jennings was open across the middle on the third-and-long pass that Watford ended up throwing for the INT. But Jennings crocodile-armed his effort, and the ball ended up untouched in Jayron Kearse's arms for the pick.
Quick strike: Clemson makes Virginia pay for the mistake. Tajh Boyd connects with Roderick McDowell for a 10-yard TD pass. Tigers lead 21-7, 4:19.
Numbers game: Tajh Boyd is 15-of-19 for 186 yards, 2 TDs, 1 INT.
Ugh: Roderick McDowell scores from 25 yards out on a third-aod-one play on which he initially appeared to have been stuffed at the line of scrimmage. The score came after a Khalek Shepherd fumble at midfield after he had gained a first down. Clemson 28, Virginia 7, 1;29.
55-second drill: Clemson's final scoring drive of the first half started at the Clemson 14 with 55 seconds left. It took them 38 seconds to drive 85 yards to the UVa. 1. Tajh Boyd was 6-for-6 on this drive for 84 yards. Only one of the passes was completed in the field of play. Everything else was to receivers on the sidelines who were able to get out of bounds. Basic, elemental defensive mental lapses, times five. Drive concluded with a Boyd 1-yard TD run.
Tajh Boyd's first half: 22-27 passing, 278 yards, 3 TDs (1 rushing), 1 INT.
Numbers: Clemson 325 yards total offense, UVa. 131 yards total offense. David Watford: 8-of-10 passing, 69 yards, 1 TD (rushing), 1 INT.
Third Quarter
Quick strike ad nauseam: A third-and-15 from the Clemson 4 seemed promising for Virginia in terms of gaining possession with decent field position. Until Tajh Boyd connected with Sammy Watkins down the left sideline on a 96-yard catch-and-run TD pass. Whatever can go wrong for Virginia is going wrong for Virginia.
Too little: Alec Vozenilek hit a 40-yard field goal at 8:55 to cut the Clemson lead to 42-10. Virginia had first-and-10 at the Clemson 23 on what was setting up to be a promising drive, and failed to advance the ball from there with three incomplete passes.
Stats-End 3: Clemson leads 42-10. Total offense: Clemson 495 yards, Virginia 234 yards.
Fourth Quarter
Tacking it on: Backup quarterback Chad Kelly scores on a 38-yard run to push the Clemson lead to 49-10 at the 12:37 mark. And it ain't over yet.
Watford done for the day: With a stat line of 16-of-35, 130 yards and one INT, and just eight  yards on the ground, so much the better.
Moral victory: The UVa. D holds the second-team Clemson offensive unit to a 36-yard field goal by the backup kicker, Ammon Lakip. Clemson 52, Virginia 10, 8:24 to go.
Busy Alec Vozenilek: With half the fourth quarter still to go, Vozenilek has punted 12 times with a 43.5-yard average.
Tired of hearing their damned band play Tiger Rag yet? D.J. Howard scores on a 10-yard TD run at 3:05. Clemson 59, Virginia 10.
And that's the final: Clemson 59, Virginia 10.
Postgame Notes: UVa.
Virginia has now lost six games in a row to fall to 2-7, 0-5 ACC. They are 0-2 against ranked teams.
Virginia trails Clemson 38-8-1 in the all-time series. Clemson is now 17-5 in Charlottesville.
Because of the ACC's unbalanced schedule, the two teams will not meet again until the 2020 season at Clemson.
Clemson QB Tajh Boyd's 96-yard touchdown pass completion to Sammy Watkins was the third-longest pass play by a Virginia opponent, trailing a 99-yard TD pass by South Carolina in 2003 and a 97-yard touchdown pass by Clemson in 1974.
Clemson's 610 yards were the seventh-most allowed by Virginia in a single game in program history
It was the first time Virginia allowed 600+ yards of total offense since allowing 627 against Georgia Tech in 2000
Clemson's 435 passing yards was the fourth most in a single game by a Virginia opponent. It was the first time Virginia allowed 400+ passing yards since the 2008 Gator Bowl when Texas Tech had 407.
Clemson's 34 completions tied for sixth-most by a Virginia opponent in a single game, matching Wake Forest in 1981 and BYU in 2000.
P Alec Vozenilek set a Virginia record with 522 punting yards, eclipsing the old mark of 464 set by Ryan Weigand vs. Wyoming in 2007.
SS Anthony Harris grabbed his sixth interception of the season in the first quarter. It was the third-straight game in which Harris had an interception. Harris came into the game in a four-way tie for the lead in the nation in interceptions.
Harris now has seven career interceptions and is tied for No. 4 all-time in the UVa record book.
TB Taquan Mizzell's 27-yard reception in the third quarter is the longest of his career.
WR Keeon Johnson had a career-high 77 receiving yards on a career-high five catches.
CB Tim Harris had a career-high seven tackles as well as a pass breakup.
DT David Dean tied a career high with seven tackles, including a sack.
With his 82 rushing yards, TB Kevin Parks moves into 14th place on the Cavalier career rushing list with 2139 yards, passing Nikki Fisher (1988-91) and Kevin Brooks (1992-95).
TE Jake McGee has had at least one reception in each of the last 11 games. McGee had two catches for 12 yards.
QB David Watford was 16-of-35 for 130 yards with one interception.
QB Greyson Lambert was 3-for-11 for 33 yards with an interception.
OLB Henry Coley had his third game of the year with double-digit tackles, leading UVa with 11 including a tackle-for-loss
Postgame Notes: Clemson
Clemson won today's game by a 59-10 score.  It was the largest margin of victory for the Tigers in an ACC road game since a 55-0 win at Virginia in 1984.  It was the second time this year Clemson had won by  49 points, the other was a 56-7 win over Wake Forest at Clemson.  It tied for the fourth largest victory margin anywhere  for the Tigers in an ACC game.
Clemson's 59 points scored were the most by the Tigers this year and the most since Clemson scored 62 last year in a 62-48 win over NC State at Clemson.  The 59 points scored were the most points scored by the Tigers on an opponent's home field since the Tigers won at South Carolina 63-17 in 2003.
'With this win, Clemson is now 8-1 for the third straight year.
This is the second straight week Clemson has scored at least 40 points and gained at least 500 yards in total offense.   Clemson also did it last year against Wake Forest and Duke.
Clemson's defense forced 10 three-and-outs today, giving the defense 19 over the last two games.
Clemson finishes its ACC road record with  a 4-0 mark, the first time Clemson has gone 4-0 on the road in the ACC since 1995.
Today's win should keep Clemson in the top 10 of both polls for the 11th straight week.  That will be the longest streak in Clemson history.  The 1981 team had a 10-week streak on the way to winning the National Championship.
This was Clemson's eighth consecutive win away from the home, the longest streak since Clemson had a nine-game streak away from home from 1978-79.
This was Clemson's 16th straight win over a non-ranked team by double digits.  Only Alabama has a longer streak with 25 in a row.
Tajh Boyd completed a 96-yard touchdown pass to Sammy Watkins on Clemson's first possession of the third period.  It was the second longest play from scrimmage and the second longest pass play in Clemson history.  The only one longer is a 97 yard pass from Mark Fellers to Craig Brantley  against Virginia at Clemson in 1974.   The pass today was the longest scrimmage play in Clemson history on the road.  It was also the second play of at least 90 yards for Boyd and Watkins this year.  The other was a 91-yard touchdown pass at Syracuse earlier this year.
Tajh Boyd made his 36th consecutive start today, one short of the Clemson record for a quarterback.  When Clemson faces Georgia Tech on November 14, Boyd will tie Charlie Whitehurst's record of 37 in a row set between 2002-05.
Today was Boyd's 29th win as Clemson starting quarterback, three short of Rodney Williams record of 32 for a career. But, Boyd tied the Clemson record for wins against ACC teams today with his 20th against a league opponent.  He will have a chance to break that mark November 14 when Clemson plays host to Georgia Tech.
Boyd became the ACC's career leader in touchdown responsibility when he threw a 33-yard touchdown pass to Sammy Watkins on Clemson's first possession and fifth play of the game. He now has 116 for his career, 93 passing and 23 rushing.
Boyd completed his first nine passes of the game for 135 yards and a touchdown. He finished 24-29 for 377 yards and three touchdowns.  He had  passing efficiency of 219, his third over 200 this year and third best this year.
Boyd had his 16th career 300-yard passing game today.  He is second in ACC history with 16.  Only Philip Rivers of NC State had more with 18 between 2000-03. Boyd now has 93 career touchdown passes, just two short of Rivers 95, the ACC record.
Sammy Watkins became the third player in Clemson history to go over 200 receptions in a career today. He caught his 200th on a 33 yard touchdown reception from Tajh Boyd on Clemson's first drive of the game.  Aaron Kelly had 232 between 2005-08 and DeAndre Hopkins had 206 between 2010-12.
Watkins finished with eight catches for 169 yards on the day and two touchdowns.  It was the third most yards in a game for Watkins in his career.  He now needs just 111 receiving yards to break DeAndre Hopkins career record.  Watkins now has six 100-yard yard receiving games this year and 13 for his career, an all-time Clemson record.  The previous record was 12 by DeAndre Hopkins between 2010-12.
Watkins caught his sixth and seventh touchdown passes of the year and  now has 22 for his career.   Today was the fifth time in the last six games that Watkins caught a touchdown pass.  Ironically, the only game he has failed to catch one in that time was the Maryland game last week when he caught 14 passes, a Clemson single game record.
Jayron Kearse had an interception and a caused fumble in the second period today.  He is now tied for the team lead in interceptions with three for 62 yards.  He leads the team in interception return yards.  He has had an interception two weeks in a row.
Rod McDowell led Clemson in rushing today with 70 yards on 12 attempts.  He also caught his first career touchdown pass from Tajh Boyd.  McDowell did not score a touchdown in Clemson's first seven games and now has four over the last two games.
Tajh Boyd and Sammy Watkins are the only players nationally to connect on two pass  plays of at least 90 yards this year.  There were 12 90-yard pass plays at the FBS level entering today's play.