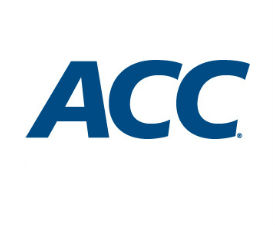 Each of the Big Three in the ACC – UVa., Syracuse and Duke – lost to unranked teams last week. For teams that needed to avoid hiccups in the final week of the regular season and then win the ACC Tournament to have even an outside shot at a #1 seed in the NCAA Tournament, those losses proved catastrophic.
Virginia, the regular-season league champion, is the only team of the Big Three to still have a remote outside shot at a #1 seed at this point. But the Cavs (25-6, 16-2 ACC) clearly have to win out, and have two of those wins be over UNC and either Duke or Syracuse.
Let's say UNC is upset in the quarterfinals on Friday by Pitt: that kills Virginia's hopes at a #1. Let's say another upstart, say, Clemson, gets through in the other bracket: again, no dice for UVa.
Virginia is currently 11th in the RPI with the 34th-rated strength of schedule. Neither fit a #1 seed profile. The Cavs' 11-1 record in their last 12 games does, and their worst loss RPI-wise was at #72 Maryland. That's why there is even that sliver of hope for now.
On the other side of the coin, Virginia has not played in the ACC Tournament semifinals since 1995, and has just one NCAA Tournament win in the last 18 years. Wins in March are not a part of the recent tradition in Charlottesville, which has no bearing on how the 2014 NCAA field will be seeded, of course, but all the same.
Syracuse (27-4, 14-4 ACC), the regular-season runnerup, is 10th in the RPI, one spot ahead of Virginia, but has just the 74th-toughest strength of schedule, an 8-4 record in its last 12, with the four losses coming in their last six, including bad losses at home to Boston College (RPI 180) and Georgia Tech (RPI 144). Even a weekend sweep through the ACC pushes Syracuse at best to a #2 seed; an early exit could doom 'Cuse, not long ago at 25-0 and #1 in the country, to as low as a #4.
Duke (24-7, 13-5 ACC) finished third in the ACC. The Blue Devils are #7 in the RPI and #8 in strength of schedule, but five conference losses in a league where the champ, Virginia, lost just two, and Duke has bad losses of its own at Notre Dame (RPI 119) and Wake Forest (121).
– Column by Chris Graham