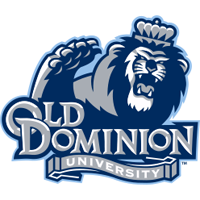 Redshirt sophomore receiver, David Washington, scored the game-winning touchdown in overtime to lead the Old Dominion Monarchs to a 30-27 victory over Louisiana Tech on Saturday evening at Foreman Field at S.B. Ballard Stadium.
With 6:17 left in the fourth quarter, senior running back Cam Boyd rushed for a 16-yard touchdown to tie the game (24-24). Neither team would score in the final minutes, as the game headed into overtime.
Old Dominion won the coin toss and elected to play defense first. Redshirt sophomore TJ Ricks recorded a tackle and a quarterback hurry, as the Monarchs defense held the Bulldogs to a field goal (27-24).  During ODU's possession, senior quarterback Taylor Heinicke and Washington connected twice to secure the 30-27 victory.
Heinicke finished 29-for-40 with two touchdowns for a total of 302 yards. Boyd led in rushing for ODU, recording 50 yards and one touchdown. Washington pulled in nine catches for 106 yards and two touchdowns, including the game-winning score. Martez Simpson led the defense with 10 tackles, while Ricks notched nine for Old Dominion.
Cody Sokol went 18-for-28 on the day for 209 yards and one touchdown. Kenneth Dixon led all rushers with 106 total yards and one score. Trent Taylor made five catches for 92 yards and one touchdown. Lloyd Grogan notched seven tackles and Bryson Abraham had five tackles and 2.5 for loss for the Bulldogs.