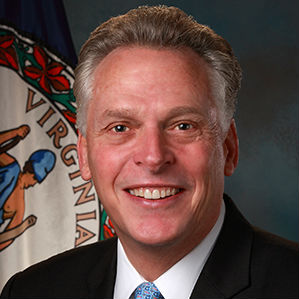 Republicans are suing Virginia Gov. Terry McAuliffe over his move to restore voting rights to 206,000 ex-felons.
That news came down today, as word also leaked sans detail about a supposed FBI investigation into campaign finances involving McAuliffe.
Total coincidence, yeah, sure.
And Republican flag-wavers otherwise wailing and gnashing their teeth over the unfair, politically-motivated prosecution and conviction of former Gov. Bob McDonnell have done a quick about-face on the fairness and motivations behind ethics investigations.
We don't even know what McAuliffe may or may not be under investigation for, and already folks are fired up on social media calling for his head.
Uh, huh.
McAuliffe has also been rumored to be in line for some spot or another in the Hillary Clinton fall campaign, maybe, though not likely, as a veep, possibly down the line in a Clinton administration as an ambassador.
So, no, none of this has nothing to do with some sort of effort by those on the other side of the aisle to try to cap his knee before he can get there.
And the lawsuit over the voting rights of ex-felons has nothing to do with trying to maintain an effective decades-old disenfranchisement of African-Americans, a great number of whom went to prison on low-level drug charges that are no longer treated as felonies, but hey, whatever.
There are political points to be scored.
Column by Chris Graham