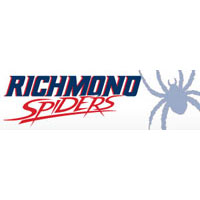 Richmond put three players in double figures, but Northeastern hit a game-winning three-pointer in the final minute to win, 58-57.
Northeastern sophomore guard T.J. Williams hit a three-pointer from the left wing with 18 seconds remaining with the game tied in what proved to be the game-winner. He poured in a career-high 20 points to lead all scorers in the game.
The Huskies (8-4) led for only the first 1:19 of the game, and the final 18 seconds in the contest and pulled out the victory despite Richmond (7-6) forcing them into 13 turnovers, to just four by the Spiders.
Kendall Anthony led all Richmond scorers with 18 points, while Terry Allen contributed 14 points and a team-high six rebounds. Trey Davis added 10 points with four assists and four rebounds.
The Spiders shot 43 percent (24-of-56) from the field and held Northeastern leading scorer, Scott Eatherton, to just two baskets.
"I wish that we had finished the game like we started it," head coach Chris Mooney said. "We had a very good first half, and I thought we were a little tentative down the stretch and when you are, you don't get as many easy baskets. They are a good team, and I thought we did well defensively. We need to work on our shooting as we enter conference play."
NU's Quincy Ford added 12 points to Williams' 20. Williams hit three treys and made six assists.
Richmond built a 12-4 lead early on after an Allen layup at the 14:24 mark. The lead grew to as many as 12 after an Anthony trey at the 4:40 mark, putting Richmond up 28-16. Another three by Alonzo Nelson-Ododa with 1:15 left gave UR a 35-23 at halftime.
The Spiders' lead hovered around 10 points for most of the second half and stood at 52-43 after ShawnDre' Jones found T.J. Cline for a layup. The Huskies then went on a run to close out the game, tying the score at 55-55 with 1:20 on a Reggie Spencer layup.
Williams' three-pointer gave Northeastern the lead in the final minute and Richmond's tying three attempt from Cline came up short. Trey Davis rebounded the miss for a layup, but time expired with the final score at 58-57.
Richmond enters A-10 play on the road at new member Davidson on Saturday evening. The game, which starts at 5 p.m. from Belk Arena, will be televised on NBC Sports Network.