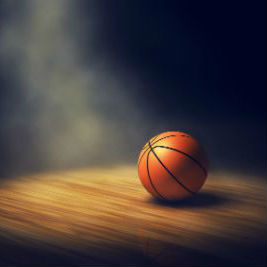 Virginia overcame a sluggish first half on the offensive end, clamped down on Texas Tech in the second half, and advanced to the Round of 32.
Oh, what could have been.
Seth Megginson, resident NCAA Tournament Bracketologist, and I broke down Friday's games in the 2020 NCAA Tournament, highlighted by Virginia, the reigning, defending, undisputed, recently undefeated champion, sliding past last year's national runner-up, Texas Tech, in the East Region, advancing to a weekend game with #3 seed Maryland, which had no trouble with 14 seed Bradley.
The rest of our Friday games:
Omaha
Midwest Regional
#1 Kansas defeats #16 NC Central
#9 Florida defeats #8 Houston
South Regional
#1 Baylor defeats #16 Siena
#8 LSU defeats #9 Southern Cal
Cleveland
Midwest Regional
#6 West Virginia defeats #11 Colorado
#3 Michigan State defeats #14 North Dakota State
East Regional
#1 Dayton defeats #16 Winthrop
#8 Arizona defeats #9 Cincinnati
Greensboro
East Regional
#12 ETSU defeats #5 Butler
#4 Duke defeats #13 New Mexico State
#6 Virginia defeats #11 Texas Tech
#3 Maryland defeats #14 Bradley
Sacramento
West Regional
#12 Liberty defeats #5 Auburn
#4 Oregon defeats #13 Akron
#7 Providence defeats #10 Arizona State
#2 San Diego State defeats #15 Eastern Washington
Weekend Matchups: Saturday
Albany
West Regional
#4 Villanova vs. #11 Texas
South Regional
#3 Seton Hall vs. #6 Iowa
St. Louis
Midwest Regional
#2 Creighton vs. #7 Illinois
East Regional
#2 Kentucky vs. #10 Indiana
Spokane
Midwest Regional
#12 Stephen F. Austin vs. #13 Vermont
West Regional
#1 Gonzaga vs. #9 Rutgers
Tampa
South Regional
#4 Wisconsin vs. #5 BYU
#2 Florida State vs. #10 Marquette
Weekend Matchups: Sunday
Omaha
Midwest Regional
#1 Kansas vs. #9 Florida
South Regional
#1 Baylor vs. #8 LSU
Cleveland
Midwest Regional
#3 Michigan State vs. #6 West Virginia
East Regional
#1 Dayton vs. #8 Arizona
Greensboro
East Regional
#4 Duke vs. #12 ETSU
#3 Maryland vs. #6 Virginia
Sacramento
West Regional
#4 Oregon vs. #12 Liberty
#2 San Diego State vs. #7 Providence
Story by Chris Graham