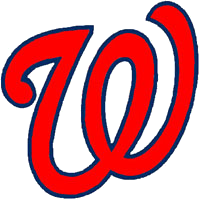 Yunel Escobar and Wilson Ramos hit two-run homers, and Joe Ross earned his first big-league win in a solid eight-inning effort as the Washington Nationals defeated the Milwaukee Brewers, 7-2, on Saturday.
Ross (1-1) gave up two runs on seven hits, striking out eight and walking one. Milwaukee starter Jimmy Nelson (3-7) took the loss, getting touched up for seven runs on 10 hits in five innings of work.
Bryce Harper was 3-for-3 with two RBI, but had to leave for a pinch-runner after being hit by a pitch in the ninth.