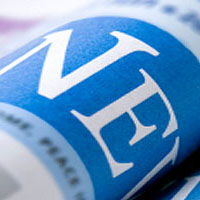 Each year, the Association of Fundraising Professionals (AFP) hosts a celebration of philanthropy. Awards are presented for National Philanthropy Day ® (NPD) to those people active in the philanthropic community, those enriching our world, and those who are essential to fulfilling our mission.  From donors to volunteers, from large international nonprofits to the community center in the local neighborhood, each has made an indelible contribution to our communities, our nation, and our world.
The AFP – Shenandoah Chapter is now accepting nominations for the following awards:  Individual Philanthropist, Corporate Philanthropist, Spirit of Philanthropy, Youth in Philanthropy, and the Sandra S. Neff Fundraising Executive. Local organizations are invited to nominate those who are essential to their mission and success!
Nominations are submitted by the community and reviewed and selected by the NPD Committee of the AFP – Shenandoah Chapter.  Awards will be presented at the NPD Luncheon on November 24, 2014.
The deadline for nominations is Friday, September 19; at 4 pm. Nominations and questions may be directed to Kathy B. Sarver, 2014 NPD Chair, James Madison University, MSC 4401, 2002 Alumni Drive, Harrisonburg, VA 22807, [email protected] , or 540-568-3440.