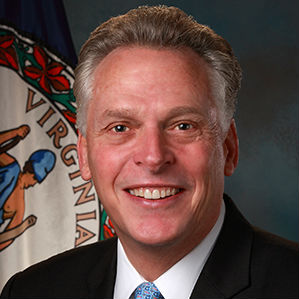 Governor Terry McAuliffe on Wednesday awarded more than $1.6 million in state extended school year grants to support the development and implementation of year-round instructional programs in 29 schools in 13 school divisions.
The Extended School Year Grant Program was created by the 2013 General Assembly in response to an October 2012 Joint Legislative Audit and Review Commission (JLARC) report on the effectiveness of year-round school programs in raising student achievement, especially among historically under-performing student subgroups.
The JLARC report, which analyzed 2001-2009 Standards of Learning (SOL) test data, concluded that the scores of historically under-performing student groups were more likely to improve at a faster rate in year-round schools than in schools following traditional calendars.
"Building a new Virginia economy requires innovative approaches to improving our education system, and this is exactly what these school divisions have done as they embrace the year-round instructional models." Governor McAuliffe said. "Every student who is able to perform at grade level or above as a result of year-round instruction is another student who will have access to greater opportunities to learn and succeed."
"Year-round instruction is not a cure-all that will make achievement gaps disappear," Superintendent of Public Instruction Steve R. Staples said. "But the evidence so far suggests that it can make a difference among students who are particularly susceptible to learning loss during the traditional summer break."
Extended year start-up grants were awarded to the following divisions to support year-round programs that began in 2014-2015:
Galax — $210,723.53 for Galax Elementary, Galax High and Galax Middle
Henrico County — $197,546.45 for the College Readiness Center at L. Douglas Wilder Middle
Petersburg — $267,492.55 for A.P. Hill Elementary and Peabody Middle
The following divisions were awarded start-up grants for year-round programs scheduled to begin in 2015-2016:
Gloucester County — $44,943 for Abingdon Elementary
Goochland County — $46,374.85 for either Byrd Elementary, Goochland Elementary or Randolph Elementary
Roanoke — $397,259.44 for Fallon Park Elementary, Hurt Park Elementary and Westside Elementary
Extended year planning grants were awarded to the following divisions to support the development of new year-round programs:
Harrisonburg — $41,625 for Spotswood Elementary
Manassas Park — $50,000 for Cougar Elementary, Manassas Park Elementary, Manassas Park High and Manassas Park Middle
Radford — $25,000 for Belle Heth Elementary, Dalton Intermediate, McHarg Elementary and Radford High
Planning grants also were awarded to the following divisions with existing year-round programs, as allowed by the 2014 Appropriation Act:
Bristol — $47,905 for Highland View Elementary, Joseph Van Pelt Elementary, Stonewall Jackson Elementary, Virginia Middle and Washington-Lee Elementary
Henrico County — $50,000 for Baker Elementary, John Rolfe Middle and Varina High
Loudoun County — $40,720.18 for Middleburg Community Charter School
Lynchburg — $50,000 for W.M. Bass Elementary
Petersburg — $100,000 for A.P. Hill Elementary School and Peabody Middle
Richmond — $43,722 for Patrick Henry School of Science and Arts
The 2014 General Assembly authorized up to $1 million during 2014-2015 and $2.4 million during 2015-2016 for start-up grants of up to $300,000 per year. The 2014 Appropriations Act gives priority to the following: school divisions that received extended year planning grants during 2013-2014; a pilot college-readiness program at L. Douglas Wilder Middle in Henrico County; and schools not meeting state and federal achievement and accountability standards.
The 2014 Appropriation Act also authorized $613,312 during both 2014-2015 and 2015-2016 in year-round school planning grants of up to $50,000 per year, with priority for schools not meeting state and federal achievement and accountability standards.