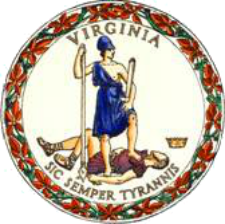 Governor Terry McAuliffe announced the 30 members of the Governor's Task Force on Combating Campus Sexual Violence to the administration Monday. The appointees include a wide variety of experts in the field of sexual assault from law enforcement to educators, forensic nurses, Title IX coordinators, advocates, and more.
The Task Force, chaired by Attorney General Mark Herring, will hold quarterly meetings that will focus on finding common solutions to building safer, more educated college communities within the Commonwealth, with the goal of creating best practices for education and prevention of sexual violence on campus.
"There is no bigger concern then the health and safety of our citizens in the Commonwealth. As Governor, I am committed to building a new Virginia economy where students are free from the threat of sexual violence. It is circuital that we work together with the schools, educators, and law enforcement to build on our goal for all higher education institutions to be safe places of learning and growing," said Governor McAuliffe. "Dorothy and I care deeply about this issue, and as parents we know the importance of sending your children off to a new and safe place, and we want that for all of Virginia's young people. This task force is the first step in making sure that prevention, education, and awareness are spread about sexual violence, and ensures that Virginia will lead the way on combating this issue."
In addition to the task force, the Office of Attorney General has begun a review with each college and university of current policies and procedures for prevention and response.
"Governor McAuliffe, Virginia's college and university presidents, and I have sent a clear message that sexual violence will not be tolerated on our college campuses, nor will a societal culture that condones it in any way,"said Attorney General Herring. "I look forward to working with this exceptional group of advocates, students, administrators, and experts to make sure that, as a Commonwealth, we are doing everything we can to prevent sexual violence, and to ensure that our response to reports of sexual violence is timely, appropriate, and survivor-centered. Virginia schools must remain safe and welcoming places where students, faculty and staff can live, learn, and work."
Governor's Task Force on Combating Campus Sexual Violence Task Force Members: