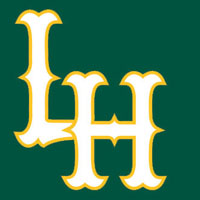 The Lynchburg Hillcats defeated the Wilmington Blue Rocks 6-4 tonight, winning their third in a row. Justin Bloxom went 3-for-3 with a two-run double, leading the offense for the Hillcats. Meanwhile, Jarett Miller tossed his seventh quality start in his last eight appearances, allowing just one run over six innings.
Kevin Ahrens put the Hillcats (14-15, 48-51) with an RBI groundout in the first inning. David Nick then scored on a wild pitch. The Blue Rocks (14-14, 47-49) answered with a run in the bottom of the frame. Bubba Starling hit his seventh home run of the season off of Miller, cutting the Hillcats lead to 2-1.
Lynchburg added three more runs in the third inning. Bloxom drove in two with a double to right-center field. He advanced to third base on a balk, one of two committed by Miguel Almonte tonight. Tyler Tewell then drove in Bloxom with a sac fly to center field.
Almonte (5-6) allowed five earned runs on seven hits over five innings and suffered the loss tonight for Wilmington.
The Hillcats bullpen took over for Miller in the seventh inning. Benino Pruneda allowed a run on two hits in the seventh. Jack Lopez hit an RBI single with two outs. Zach Jadofsky entered in the eighth. He walked his first batter before giving up a single.
With runners at first and third, he struck out Cody Stubbs, and then allowed a sac fly to Cam Gallagher. Brady Feigl relieved Jadofsky at that point and allowed two straight singles, including an RBI knock to Daniel Rockett. Feigl left the game without retiring a batter.
Wilmington had pulled within one run with runners at first and second when Cody Fassold was called out of the bullpen. He induced a pop-up to third base to end the eighth. The Hillcats added an insurance run in the ninth. Daniel Carroll scored on a wild pitch. Fassold, who played for the Blue Rocks in 2013, then pitched a perfect ninth inning to earn his first save as a Hillcat.
Miller (6-6) got the win and is now 4-0 over his last eight starts.
The series continues tomorrow at 5:05pm in Wilmington. The Hillcats starter is still to be announced. The Blue Rocks will throw right-hander Luis Santos (2-1, 6.11). The Hillcats On-Deck Show presented by Amtrak Virginia will go on the air at 4:40pm. Erik Wilson will have the call on 97.9 The Planet.