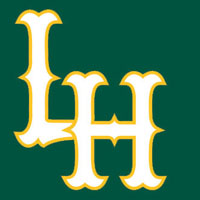 Following an hour and 43 minute 
rain
delay before the first pitch, the pitching dominated in a 1-0
Lynchburg Hillcats
(5-3) win over the
frederick keys
(2-6) tonight. Wes Parsons turned in the best
start
of the year for a Hillcat with six shutout frames, and
Edison Sanchez
launched a second inning home run to provide the only offense of the night.
Parsons (1-0) pitched four scoreless innings last Saturday against the Keys in Lynchburg, but was touched up for two runs as he tried to get through the fifth. Tonight, he stayed strong late into his start and made the longest appearance for a Hillcats pitcher this season.
The only run of support enjoyed by Parsons was provided by Sanchez. It was his first home run of the season. Keys starter Brady Wager left a pitch up in the zone, and Sanchez sent it over the left field wall. That one mistake was enough to serve Wager (1-1) with his first loss of the year, giving up one run over six innings of work.
There were scoring opportunities thwarted by clutch pitching and defense. The Keys had the bases loaded with two outs in the third inning, but Parsons struck out Michael Burgess to get out of the jam. The Hillcats loaded the bases with nobody out in the sixth inning, but came away with nothing. With Matt Hobgood loose in the bullpen, Wager induced a 3-2 fielder's choice on a ground ball to first base, cutting the lead runner down at the plate. Sanchez then hit a line drive to the second baseman, freezing the runners. Finally, Tyler Tewell struck out to end the threat.
Greg Ross took over on the mound for Parsons in the seventh inning and kept the Keys scoreless though the eighth. Brandon Cunniff was then called upon for the ninth. He walked the leadoff batter. A sacrifice bunt moved the tying run to second base, but Cunniff struck out Jason Esposito and got Adrian Marin to fly out to left field to end the game. He earned his second save of the season.
One of the highlights of the game, although it didn't go the Hillcats way, came in the eighth inning. Kyle Wren tried to shake things up during the 1-0 pitchers duel by stealing home. He broke for the plate as the catcher tossed the ball back to the pitcher but Hobgood realized too quickly and threw the ball home just in time to catch Wren and end the eighth inning.
The Hillcats improved to 5-3 with the win and are still in first place in the Northern Division. Tomorrow they take on the Keys at2pm for game two of the four game series. RIght-hander Jarett Miller (0-0) will start for the Hillcats against righty Jesse Beal (0-0) for the Keys.The Hillcats On-Deck Show presented by Amtrak Virginia will go on the air at 1:40pm. Erik Wilson will have the call live on 97.9 The Planet and online at lynchburg-hillcats.com