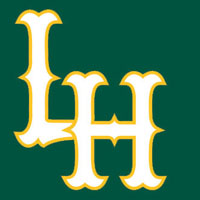 Fresh off the biggest comeback win of the season Sunday afternoon, the Lynchburg Hillcats (32-32) were shut out 5-0 in Myrtle Beach tonight. The Pelicans (42-20) used three pitchers to blank the Hillcats and record their fourth shutout of the year.
The Hillcats had opportunities to score, but failed to capitalize. They stranded six runners, hit into two double plays, and had a runner thrown out at home on a safety squeeze, all in the first five innings.
Kyle Wren went 2-for-4 in the game for Lynchburg. He bunted his way on in the first and singled again in the third. He has now hit safely in 13 consecutive games. It's longest streak by a Hillcat this season and longest active streak in the Carolina League.
Greg Ross started on the mound for the 'Cats and pitched great through five innings. He allowed an unearned run in the fourth. Preston Beck walked with one out and then Edison Sanchez committed an error on a ground ball to first base that put runners at first and third. Christopher Bostick hit into a fielder's choice that scored Beck to put Myrtle Beach up 1-0.
Ross (4-3) ran into more trouble in the sixth. He walked Jorge Alfaro to lead off the inning.. Beck followed with a single. David Lyon then tripled into the right field corner scoring Alfaro and Beck. Bostick then hit a fly ball down the right field line that went off the glove of Daniel Carroll in a sliding attempt at the catch. Lyon scored and Bostick legged out a triple. Chris Grayson capped the rally with a sac fly to left field. The Pelicans took a 5-0 lead.
Alex Claudio, in his first start of the season, pitched five scoreless innings. Justin Sprenger completed the sixth through the eighth without allowing a hit. He walked two and hit a batter. Then, Will Lamb tossed a perfect ninth to finish the shutout. Claudio (4-0) earned the win. Ross suffered the loss for Lynchburg.
The Potomac Nationals came from behind to beat the Carolina Mudcats 5-4 tonight, dropping the Hillcats to 3.5 games out of first place. Potomac's magic number is down to three with six days left in the first half. The Hillcats have six games left to play, and the Nationals have seven.
Game two in Myrtle Beach is tomorrow at 7:05pm. Right-handed pitcher Jarett Miller (2-6, 4.60) will start for the Hillcats. The Pelicans are yet to announce their starting pitcher for the game. The Hillcats On-Deck Show presented by Amtrak Virginia will go on the air at 6:40pm. Erik Wilson will have the call on 97.9 The Planet.