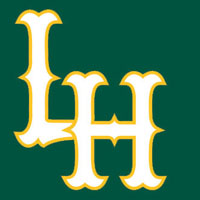 The
Lynchburg Hillcats
held the
frederick keys
to just two runs through the first 21 innings of the weekend series but fell apart in the fourth inning this afternoon. The Keys (3-7) scored four runs in both the fourth and
fifth
frames, and three more in the eight on their way to a 12-6 win over the Hillcats (6-4).
The score was a modest 1-0 from the first inning through the third. The Hillcats then took their one and only lead by scoring four runs in the fourth. Alejandro Piloto nearly hit a grand slam but settled for a long sac fly. Joe Odom followed him with a two-run double, his first hit of the season.
The top of the fourth nearly lasted 20 minutes, which caused Hillcats starter Andrew Waszak to start throwing down the left field line to keep his arm loose before coming back out to pitch the bottom of the fourth. Waszak would not retire a batter in the fourth inning walking one, giving up a single, and a pair of doubles before exiting the game. The Keys had retaken the lead 5-4 when Patrick Scoggin entered in relief. He stranded his one inherited runner.
Scoggin then surrendered his own four-run rally to the Keys in the fifth. He walked three in the inning, and Tucker Nathans capped the frame with a two-out, two-run double. The Keys led 9-5 at that point.
Zach Jadofsky pitched the sixth and seventh for the Hillcats without allowing run, but he did walk three, adding to the eight issued by Hillcats pitching on the day. Eric Pfisterer threw the eighth and gave up three runs on three hits and an error. Michael Burgess highlighted the inning with a two-run double.
Joe Odom finished the day 2-for-4 after belting a solo home run in the top of the ninth inning bringing the Hillcats final run total to six.
Lex Rutledge (1-1) earned the win in relief for the Keys giving up one run over the fifth and sixth innings. Waszak (0-1) suffered the loss for the Hillcats.
The Hillcats remain in first place despite the loss. They are 4-2 on their current road swing with the final game of the trip set forMonday night at 7pm in Frederick. Right-hander Lucas Sims (1-1) will make his third start of the season against righty Parker Bridwell (0-1). The Hillcats On-Deck Show presented by Amtrak Virginia will go on the air at 6:40pm. Erik Wilson will have the call live on 97.9 The Planet and online at lynchburg-hillcats.com