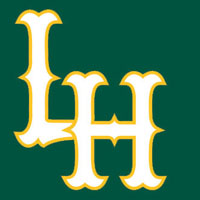 The Lynchburg Hillcats will partner with ESPN Radio for Hillcats' game broadcasts for the 2015 season. All 140 regular season games, plus any necessary playoff games will be heard on 93.3 FM and 1320 AM. The stations are part of the Virginia Talk Radio Network, which also includes ESPN stations in Danville and Roanoke.
Gary Burns, CEO of 3 Daughters Media, said, "We are excited to partner with the Hillcats. This coverage of local sports helps make everyone aware of the great teams and people in our area. It's exactly what we had in mind when we created the Virginia Talk Radio Network."
In addition to all games being heard on 93.3 FM and 1320 AM, fans will be able to tune in online by following the radio links at lynchburg-hillcats.com.
"The entire Lynchburg Hillcats ownership and staff couldn't be more pleased to enter into this agreement with ESPN Radio to broadcast our games in 2015. We look forward to a long term relationship with 3 Daughters Media" said Paul Sunwall, Hillcats President and CFO.
The Hillcats will begin the 2015 season on the road on Thursday, April 9th at the Potomac Nationals. All Hillcats broadcasts will include a 20-25 minute pregame show and a 10-15 minute postgame show.
"ESPN Radio is the premier sports radio network in our market area and we are extremely happy to be partnering with ESPN and 3 Daughters Media" said Hillcats General Manager Ronnie Roberts. "Having Hillcats games broadcast live on 93.3 FM and 1320 AM will be great for our organization and our fans."
The Home Opener of the 2015 season is slated for Thursday, April 16th. Single game and book tickets will go on sale March 1st while season tickets may be purchased now by calling 434-528-1144 or by stopping by the Front Office anytime Monday-Friday 9am-5pm.