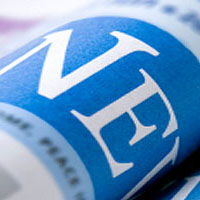 It's time for the Rockbridge Regional Fair, which makes its annual return to the Virginia Horse Center July 16 – July 19. In years past, the Fair has offered up great family entertainment for Lexington and Rockbridge County. This year, the Fair has expanded to welcome Botetourt, Craig and Alleghany county exhibitors.
Heading the lineup of events this year are plenty of livestock exhibits and live music showcasing Country legend John Anderson, up and coming Country star Colton Pack and hometown favorite SaraJane McDonald.
4-H and ffa Livestock classes will be offered for sheep, meat and dairy goats, dairy and beef cattle and hogs. There will also be a 4-H Poultry show, with classes for various breeds and types of chickens, as well as game fowl, ducks, turkeys and geese.
Horses will also be featured at the Rockbridge Regional Fair, with both the Southern States Horse Show and the Draft Horse Pull being perennial crowd favorites. 4-H Classes and Walking Horse classes have been added to the horse show class list this year..
Outdoor activities will include the popular Tractor Pull and the family favorite – rides. This year, there are more rides to choose from as the Rockbridge Regional Fair welcomes Sherwood Amusements as the amusements provider. Family-owned Sherwood Amusements has been giving rides to fairgoers around the Mid-Atlantic region for  30 years, and brings 16 rides to the Rockbridge Regional Fair for the first time this year. The midway will be open from 6:00 PM to close Wednesday through Friday, and 4:00 PM to close on Saturday.
Indoors, the exhibits held in the buildings will include the expanded Home Arts competitions. Exhibitors will be eligible for cash prizes in addition to ribbons, thanks to generous community of the Virginia Horse Center. Classes will be held in a wide variety of classes including Cakes, Cookies, Breads, Pies, Vegetables, Pickles, Jams, Needle Arts, Soap Making, Stepping Stones and Stained Glass.
Another activity held during the Rockbridge Regional Fair is the Science Fair, titled "Imagination, Innovation and Information". The Science Fair is open to all school-age children from Rockbridge, Botetourt, Craig and Alleghany counties.
There will also be plenty of food available during the Fair, and a Fireman's Superman Chicken Challenge and the 2014 Grill Off Competition will be held on Saturday in the North Campground.
For more information on the Rockbridge Regional Fair, call 540.464.2953, visit their website at www.RockbridgeRegionalFairVA.com, or the Fair Facebook Page, RockbridgeRegionalFair.