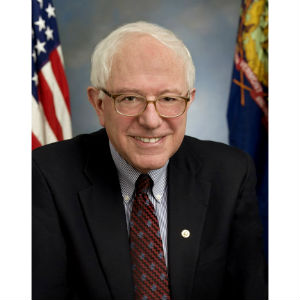 For the first time in nearly 25 years, Peace Action PAC, the political action committee of Peace Action, the largest peace group in the U.S., has endorsed a candidate for president:  Senator Bernie Sanders (D-VT) for the Democratic primary.
"Peace Action PAC is proud to endorse Senator Bernie Sanders (D-VT) for the Democratic presidential primary.  With Sanders' opposition to both Iraq Wars, support for the significant reduction of nuclear weapons, endorsement of the Iran agreement, championing the reduction of Pentagon spending and general support of diplomacy over war, he best represents the values that Peace Action and its 200,000 supporters have espoused for nearly 60 years," said Kevin Martin, Peace Action's executive director.
The organization has a high-bar for presidential endorsements requiring the agreement of two-thirds of its board of directors.  Before the board voted, it polled its supporters, and Sanders received 85% support.  The Sanders endorsement easily passed with near unanimity.
"Sanders opposed the proposed Syria airstrikes in 2013, sending arms to Syrian rebels, and military escalation in the region with U.S. special ops forces.  His clear preference to find alternatives to costly, ineffectual and many times backfiring military intervention, making him deserving of Peace Action PAC's rare endorsement," added Paul Kawika Martin, Peace Action PAC's director.