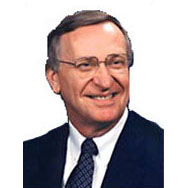 The buzzards are circling again!  They see a struggling Phase II of the Dulles Metrorail Silver Line and are ready to swoop in to clean the bones of the project.  They will only go away when a contract is signed for the completion of the rail line past the Dulles Terminal to two stops in Loudoun County.
As one who has been involved with the rail to Dulles project for more than 25 years, I have read the frequent newspaper headlines that the project was dead.  Obituaries have appeared more than once.  Yet, in little more than a year Phase I will be completed on time and on budget.  For every person who has committed to make the project happen there has been a chorus of people saying why the project could not or should not be built.  At the same time I have found nothing but overwhelming support from the general public.
Getting the project started presented many challenges.  In order to amplify my own support for a mass transit system in the Dulles Corridor I organized the Dulles Corridor Rail Association (DCRA) about 15 years ago.  I invited community and business organizations and leaders to join with me in a concerted effort to get the process underway for a mass transit system in the corridor that at that time had not been defined.  There was an early proposal for a monorail.  Supporters of bus rapid transit were very forceful in presenting their option.  The possibility of an underground subway system was considered as was light rail.  A seamless heavy rail system tying directly into the Metro had lots of appeal.  After seemingly endless years of study required by the Federal Transit Administration, the continuation of Metrorail in the corridor was chosen as the locally preferred alternative.  Even with federal approval in hand and a $900 million commitment, a series of setbacks and challenges still produced newspaper copy that the project was not going to be built.  With a lot of hard work and some cool heads, Phase I of the project moved forward.  In less than two years I will be able to board a train a couple of miles from my home and travel to Tysons Corner, Arlington, or the Stadium-Armory in Washington, D.C. without changing seats.  Amazing, I believe!
Phase II presents no greater challenges than the first phase.  Construction should actually be easier without the multiple utilities and roadways of Tysons to deal with.  Financing will need to be revisited each year to increase state and federal contributions to keep toll increases to a reasonable level.  Labor agreements should be left to the marketplace.  I really do not believe that the contractor on Phase II would have chosen a project labor agreement voluntarily if it had increased costs or not contributed to the success of the effort.  The Loudoun County Board of Supervisors made up mostly of new members should be given the space they need to make a decision.  I believe they will see clearly the advantages to their communities of being connected to the larger metropolitan region.  Commonwealth of Virginia criticisms of the Metropolitan Washington Airports Authority should be taken offline to resolve without jeopardizing the project moving forward.  Time for everyone to step back and say, "All aboard!".
Ken Plum is a member of the Virginia House of Delegates.