Sports
Ken Plum: A wink and a nod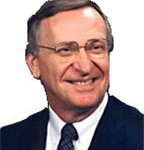 Column by Ken Plum
www.kenplum.com
 
Last Friday, April 9, was the 145th anniversary of Robert E. Lee's surrender to Ulysses S. Grant at Appamattox Court House in Virginia. Although hostilities ended that day, the war of words over the causes and outcomes of the Civil War continues to rage.
Gov. Bob McDonnell contributed to the controversy by issuing a proclamation that recognized April as Confederate History Month and that shockingly addressed the "four year war between the states for independence." Nowhere in the proclamation could the words "slaves" or "slavery" be found until days later after public outrage and the failure to defend the proclamation on educational and tourism grounds failed.
Days later the website of the Virginia Division of Sons of Confederate Veterans (www.scvva.org) continued the original language of the Governor's proclamation sans any reference to slavery. The site provides a link to thank Gov. McDonnell for issuing the proclamation saying, "if the proclamation does anything, it hopefully will be a nail in the coffin of political correctness, an insidious disease infecting our nation." There is no reference to what it does for political accuracy.
Once again, Gov. McDonnell appears with a wink and a nod to want to have it both ways. The proclamation appeals to some of his most ardent supporters; they got what they wanted. And when his biggest political contributor, Sheila Johnson, raised objections along with former Governor L. Douglas Wilder, he added some words on slavery to appease them. Which view reflects the personal position of the governor?
The pattern of behavior repeats itself. When confronted with an unwillingness to issue a longstanding executive order to protect state employees from discrimination based on sexual orientation, and when over-shadowed on the issue by his attorney general saying there was no legal authority to protect such workers, the governor issued a directive with no political effect on the subject. Wink, wink!
In his campaign for governor he nodded to those who sought relief from traffic congestion by saying that he had a 19-page plan that proved during the legislative session to not produce a single new mile of highway construction. He winked at educational reform, but the bills he promoted will help but a small fraction of students, if any, at some distant time in the future. His zig-zag behavior from his base to trying to be a moderate has made him a regular target on late-night television. Virginians need more than a wink and a nod from the governor if we are to survive these challenging times.