U.S. Senator Tim Kaine joined Senator Catherine Cortez Masto (D-NV) and 27 of their colleagues in a letter to Housing and Urban Development (HUD) Secretary Ben Carson, urging him to reinstate resources that protect LGBTQ people from housing discrimination.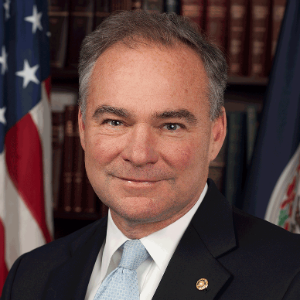 These resources, designed to help housing providers comply with HUD's nondiscrimination rules, were removed from HUD's website in recent months.
"It is concerning that HUD apparently removed these tools from its website, which are meant to assist grantees in meeting their underlying obligations under the law," the Senators wrote. "Without these training resources, housing service providers will face additional challenges in trying to understand how best to meet the needs of their clients.  The guidance resources that were withdrawn or removed are critical to ensuring nondiscrimination rules are fully and faithfully implemented."
LGBTQ people across the country face unique housing challenges. Forty percent of homeless youth are LGBTQ and nearly 1 in 3 transgender adults have experienced homelessness at some point in their lives. The resources that were withdrawn from HUD's website provide critical guidelines and information to ensure that housing providers comply with HUD policies that protect LGBTQ people.
Last month, Kaine led 15 of his colleagues to introduce the Fair and Equal Housing Act of 2017, a bill that would add gender identity and sexual orientation to the classes protected from discrimination under the Fair Housing Act (FHA), to ensure equal housing opportunities for all Americans. 
The letter to Secretary Ben Carson was also signed by U.S. Senators Sherrod Brown (D-OH), Chris Van Hollen (D-MD), Mazie Hirono (D-HI), Bob Casey (D-PA), Tom Carper (D-DE), Jeanne Shaheen (D-NH), Michael Bennet (D-CO), Jeff Merkley (D-OR), Cory Booker (D-NJ), Chris Murphy (D-CT), Ben Cardin (D-MD), Bob Menendez (D-NJ), Ron Wyden (D-OR.), Angus King (I-ME), Al Franken (D-MN), Dick Durbin (D-IL), Elizabeth Warren (D-MA), Kirsten Gillibrand (D-NY), Patrick Leahy (D-VT), Dianne Feinstein (D-CA), Chris Coons (D-DE), Sheldon Whitehouse (D-RI), Patty Murray (D-WA), Tammy Duckworth (D-IL), Kamala Harris (D-CA), Maggie Hassan (D-NH) and Richard Blumenthal (D-CT).