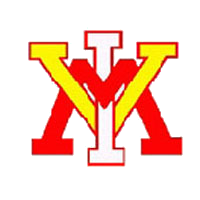 With CBS Sports Network covering this Saturday's football between the Virginia Military Institute and the United States Naval Academy, being played at Navy-Marine Corps Memorial Stadium, the national broadcasting network has launched a Super Social Saturday campaign for VMI and Navy fans to show their support for their respective institutions.
By using the hashtag #VMISalute, fans can send messages on social media, be it Facebook, Twitter or Instagram, fans could see their photos and videos live on CBS Sports Network saluting VMI and its football program. CBS Sports Network is looking for fan shots from all across the country, both at home and those overseas representing the Institute.
The VMI Athletic Department is well represented across social media platforms. The department runs accounts on Facebook, Twitter andInstagram, all under the username VMI Athletics.
The campaign culminates this Saturday as the Keydets head to Annapolis for a 3:30 p.m. game at the Naval Academy, the second meeting between the institutions in the last three seasons. The game will be broadcast on CBS Sports Network with John Sadak on the play-by-play and Randy Cross on color.