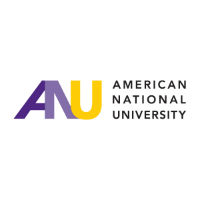 John Donohue has been named the new campus director of the American National University Charlottesville campus.
Donohue is a retired Chief Warrant Officer of the United States Army with 21 years of service with the Judge Advocate General's Corps.  He is the author of a business education curriculum and a book on small business development that was published in 2010 and has also had economic development and entrepreneurism writings published at a conference in the Czech Republic in 2009.
He also had a work published in a German peer-reviewed journal in 2010.  Additionally, Donohue is the managing director of his own Charlottesville-based business consulting firm, Schumpeter Consulting, and established a training facility for new entrepreneurs, Schumpeter Enterprise Institute. He has also served as a consultant for the World Bank.
Donohue had previously been an instructor of accounting, economics, business, marketing, mathematics, and law courses at the campus since 2008 and served as a member of the Charlottesville Campus Advisory Board.
Donohue holds several associate's and bachelors' degrees, as well as a Master of Arts degree in development banking from the American University.  He is currently pursuing a doctoral degree in management through Walden University.