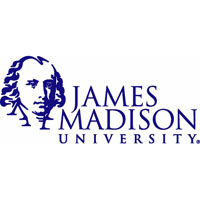 Campus events and activities at James Madison University
From the JMU Office of Public Affairs
For the dates Dec. 19, 2014–Jan. 11, 2015
(Check www.jmu.edu for updates on events at JMU)
Dec. 19-23: Art in the Arboretum, 8 a.m.-4:30 p.m. Monday–Friday, Frances Plecker Education Center, Edith J. Carrier Arboretum: Artist, basket weaver and potter Brenda Fairweather works with clay to create usable pottery that is dishwasher and microwave oven safe. Pottery is part of Fairweather's heritage, as J.D. Heatwole was an ancestor who made pottery in the Shenandoah Valley before the Civil War. She also uses fibers and materials found in the Valley to create one-of-a-kind baskets. For information, check http://www.jmu.edu/arboretum or call(540) 568-3194. Free.
Dec. 24: "With Good Reason" Public Radio Program, 3 p.m., WMRA, 90.7 FM: Most of the chestnuts roasting on open fires this winter are from europe or Asia, not America. In the early 1900s, American chestnut trees from Maine to Georgia were largely wiped out by blight. Dr. Heather P. Griscom, associate professor of biology at JMU, is helping to restore American chestnut trees and joins "With Good Reason" for a sampling of holiday chestnut treats. Later in the show, Inman Majors, associate professor of English at JMU, shares his favorite holiday music and memories.
Jan. 1-2: New Year's Day Holidays. University closed.
Attractions
Edith J. Carrier Arboretum, open daily dawn to dusk, off University Boulevard: Contains a wide variety of trees and plants native to Virginia; call (540) 568-3194 for tours; free.
John C. Wells Planetarium, Miller Hall: The planetarium offers full-dome shows and special events for the public; groups can schedule visits by calling (540) 568-4071; check the planetarium's website at http://www.jmu.edu/planetarium/index.shtml for the latest information; free.