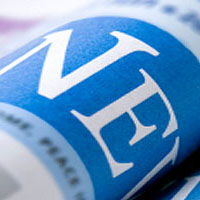 After an extensive review of more than 200 submissions, James River Writers is proud to announce the winner and two runners-up for the bi-annual poetry contest that was renamed for local poet Shann Palmer, who passed away in 2013. Shann Palmer was not only an accomplished poet, but she shared her spirit and talents freely, inspiring and encouraging others in the literary community.
First place was awarded to the poem "The Planets Move but Not Alone" by Gail Giewont. Ms. Giewont is an educator at Appomattox Regional Governor's School for the Arts and Technology and was inspired to begin work on "The Planets Move but Not Alone" while watching a Pittsburgh building burn in 2002 and returned to the poem for revisions over the years.
Fred E. Maus and Polly Lazaron were awarded joint Second Place for their poems, "South Beach in Winter" and "Creamed," respectively. Polly Lazaron is an artist and former Richmond resident who now lives in a rural setting near Charlottesville. Fred Everett Maus is a musician and writer who teaches music courses at the University of Virginia. He returned to poetry writing a year ago, and the Shann Palmer Contest is the first poetry contest he has ever entered.
The competition judging was headed up by Henry Hart, the Mildred and J.B. Hickman Professor of English and Humanities at the College of William & Mary. Hart has published four books of poetry, his latest being Familiar Ghosts from Orchises Press, and numerous essays on modern poets. The award for first place will be publicly presented Sunday, October 19, at the John Marshall Ballroom as part of the 12th Annual James River Writers Conference.
James River Writers was established in 2002 by a group of local writers who saw the need to support the growth of the region's literary community, and it builds community by connecting and inspiring writers and readers in central Virginia through educational events such as The Writing Show series, Master Classes, and our annual conference, as well as writing competitions such as the recent Best Self-published Novel Contest and this one.
For more information about the Shann Palmer Poetry Contest awards, the upcoming conference, and any other James River Writers activities, please contact Katharine Herndon at [email protected] or visitwww.jamesriverwriters.org.