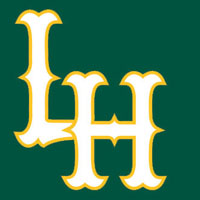 Two errors in the ninth inning opened the door for the Hillcats, trailing 4-3 in the final frame, but Lynchburg stranded the tying run at third base and fell to Carolina in the series opener of a four-game set Tuesday night.
Lynchburg (64-69) held the lead on two different occasions, including 2-1 in the middle of the fifth but a three-run bottom of the fifth gave Carolina (61-69) the upper hand for good. In that frame, Yandy Diaz popped up to first, but the next three batters reached consecutively and knocked Lucas Sims from the game.
With the bases loaded and the Hillcats still in front, 2-1, Nate Hyatt entered from the bullpen. Joe Sever singled to right field to drive in Jerrud Sabourin to tie the game at 2-all. LeVon Washington reached on an infield single that scored Alex Monsalve and put the Mudcats on top. Torsten Boss came home on a wild pitch to make it 4-2 in favor of Carolina.
All three runs in the fifth were charged to Sims (7-11), who fell to 2-7 in the second half. Sims allowed four runs on seven hits and only struck out one in 4.1 innings. Adam Plutko (4-9) held Lynchburg to two runs in five frames while striking out five and walking none. Josh Martin struck out the side in the ninth for his third save of the year.
The Hillcats plated the first run of the contest when Levi Hyams hit a one-out triple in the first and scored on a Kevin Ahrens single, which gave him his team-leading 61st RBI. Carolina knotted the game in the bottom of the second with a sacrifice fly by LeVon Washington to bring in Torsten Boss.
Lynchburg reclaimed the advantage in the top of the fifth. Yenier Bello and Eric Garcia hit back-to-back singles. Sean Godfrey doubled to earn his second RBI in five games with the team.
Down by a 4-2 score in eighth, Jose Martinez picked up a two-out RBI when he singled home Godfrey, who had singled earlier in the frame. Godfrey finished the game 3-for-4 with an RBI, while Martinez went 2-for-4 with his 30th RBI in 60 games.
In a one-run game in the ninth, Tyler Tewell reached on a fielding error by Sever. Blake Brown pinch-ran, stole second base and advanced to third on a throwing error by Monsalve. However, Brown was stranded at third, and the Hillcats dropped to 2-10 in their last 12 contests.
Lynchburg and Carolina square off again Wednesday night at 7pm. Jarett Miller (8-9, 4.06) will start for the Hillcats against Mike Clevinger (0-0, 5.91). The Hillcats On-Deck Show presented by Amtrak Virginia begins at 6:40pm on 97.9 The Planet.