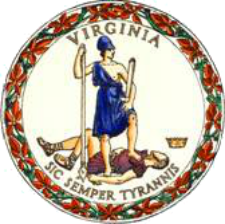 Governor Terry McAuliffe announced today that more than $773,000 in matching grant funds will be awarded to 51 local tourism initiatives as part of the Virginia Tourism Corporation's (VTC) Marketing Leverage Program.
The grants are designed to help local and regional tourism entities attract more visitors by leveraging local marketing dollars, and will ultimately impact at least 229 other statewide tourism entities. The local organizations match the state grant funds by a minimum of 2:1 in order to support marketing projects. This funding cycle, the local partners will match the VTC grant dollars with more than $2.2 million, providing $3 million total in new marketing to increase visitation to Virginia.
"The Marketing Leverage Program grants give local tourism businesses the tools they need to succeed in an intensely competitive market," said Governor McAuliffe. "The grants facilitate community partnerships, smart business decisions, and dissemination of tourism success stories. This program is another example of how we can help build a new Virginia economy, providing good jobs for our citizens and revenue for our communities."
Tourism is an instant revenue generator for Virginia. In 2013, tourism generated $21.5 billion in revenue, supported 213,000 jobs and provided $1.42 billion in state and local taxes. Dollars invested in tourism are proven to provide a 5:1 return in tax revenue for Virginia, and the grant awards and matching funds provide a stimulus to localities seeking to increase tourism visitation and revenue.
VTC's Marketing Leverage Program is designed to increase visitor spending by leveraging limited marketing dollars, stimulating new tourism marketing through partnerships, and extending the "Virginia is for Lovers" brand.  A minimum of three Virginia entities must partner financially to apply for a grant.  Partners may consist of Virginia cities, towns, counties, convention and visitors bureaus, chambers of commerce, other local or regional destination marketing organizations, private businesses, museums, attractions, cultural events, and other not-for-profit entities.  In total, VTC awards approximately $1.7 million annually – matched and leveraged on average 3:1 by partner dollars.
"These grants are powerful and innovative tools for small businesses across the state," said Maurice Jones, Secretary of Commerce and Trade. "Tourism is an important contributor to Virginia's economy, and these tourism marketing initiatives will help to attract new visitors to the Commonwealth. Continuing to support our diverse economy will help to ensure that Virginia remains one of the best places to live, work, play and raise a family."
Details on the grant awards are below. The next round of VTC Marketing Leverage Program grants will open in April 2015. Localities interested in applying may visit www.vatc.org for more information.
| | | |
| --- | --- | --- |
| Program Name | Lead Partner | Award Amount |
| Wachapreague Little City by the Sea-A playground for your passion | Town of Wachapreague | $10,000.00 |
| Floyd County Tourism Resource Triad – Marketing Project | Floyd County Chamber of Commerce, Inc. | $9,966.00 |
| East Coast Surfing Championships | Coastal Edge East Coast Surfing Championships | $50,000.00 |
| Blacksburg 2015 Marketing Initiative | The Blacksburg Partnership | $4,085.00 |
| Waterford Homes Tour & Crafts Exhibit | Waterford Foundation, Inc. | $5,580.50 |
| Shop, Dine & Experience Historic Olde Towne Portsmouth | Portsmouth Department of Economic Development | $8,500.00 |
| Natural Bridge Park Re-Branding | Natural Bridge Park and Historic Hotel LLC | $50,000.00 |
| 88th Shenandoah Apple Blossom Festival ® 'The Land of Pink & Green!' | Shenandoah Apple Blossom Festival | $24,413.00 |
| Virginia Beach Chill Fest | Vista Graphics | $25,000.00 |
| The Thomas Jefferson Craft Beer Festival | Thomas Jefferson's Poplar Forest | $5,000.00 |
| Growing the Pulaski Marketplace | Pulaski County | $5,000.00 |
| 2015 AFA Cycling Classic | Arlington Sports, Inc | $5,000.00 |
| Damascus Tourism | Town of Damascus | $3,325.00 |
| Virginia Watermen's Heritage Tour Marketing Program | Chesapeake Environmental Communications | $15,575.00 |
| Create Your Own Adventure | Virginia Highlands Festival | $18,000.00 |
| Southwest Virginia: Authentic, Distinctive, Alive Outdoors | Friends of Southwest Virginia | $50,000.00 |
| Alleghany Highlands Humpback Bridge and Blueway Marketing | Alleghany Highlands Chamber of Commerce & Tourism | $23,044.00 |
| Valentine Tours | The Valentine | $5,000.00 |
| Visit Richmond VA Culinary Video | Richmond Region Tourism | $10,000.00 |
| Mobile Website for Central Valley and Blue Ridge | Tourism Association of Greater Waynesboro | $1,450.00 |
| Marketing the Authentic Northern Neck | Northern Neck Tourism Commission | $10,000.00 |
| Virginia's Piedmont, America's Wine Country | Fauquier County | $3,275.00 |
| County of Bath Ad, Video Campaign and Website Upgrade 2015 | County of Bath Tourism | $25,000.00 |
| Charles City County Tourism Task Force Marketing Program | Charles City County | $30,250.00 |
| Transport Yourself to Outdoor Adventure | Luray-Page County Chamber of Commerce | $25,000.00 |
| Mountain Lake Awake! | Mountain Lake Conservancy | $20,000.00 |
| Virginia Family Thrills 2015 | Busch Gardens | $25,000.00 |
| Virginia Capital Trail Foundation's Mobile Marketing Campaign | Virginia Capital Trail Foundation | $5,000.00 |
| Virginia is for Arts Lovers – Weekend Getaways in Virginia | Virginia Arts Festival | $50,000.00 |
| Poquoson, VA – Your Waterway Gateway to Adventure | City of Poquoson | $4,986.50 |
| Route 5 Tourism Destination Website | Scenic Virginia | $2,375.00 |
| Natural Chimneys Park Rack Card | Augusta County | $10,000.00 |
| Lower Appomattox RiverFest | Friends of the Lower Appomattox River | $2,500.00 |
| A Picture is Worth a 1,000 Miles: Art To Drive For | Taubman Museum of Art | $25,000.00 |
| Inns of Virginia Wine Country Getaway Collection | Virginia Wine in My Pocket | $10,000.00 |
| Warbirds Over the Beach | Military Aviation Museum | $10,000.00 |
| Virginia is for Music Lovers | Staunton Music Festival | $10,000.00 |
| Virginia's Mountain Playground Marketing Initiative – Phase I | Blue Ridge Travel Association | $15,000.00 |
| 2015 Visit Loudoun Photography | Visit Loudoun | $10,000.00 |
| Run For The Dream | Flat-Out Events | $5,000.00 |
| Perfected Over 250 Years | Mecklenburg County Tourism Office | $10,000.00 |
| Big Stone Gap The Movie Regional Promotion Phase III | Town of Big Stone Gap | $10,000.00 |
| Museums, Festivals, Arts and More | Fine Arts Center for the New River Valley, Inc. | $3,737.50 |
| Ten for Ten | The Prizery | $2,500.00 |
| Virginia Golf Travel Promotion | Virginia Golf Packages | $10,000.00 |
| Plein Air Art Festival | Warm Springs Gallery | $4,043.50 |
| "Heart Rate" Marketing Campaign, Phase Two: Fish to Your Heart's Content | Heart of Appalachia | $28,105.00 |
| Rassawek Spring Jubilee 5th Anniversary | Rassawek Vineyards | $2,500.00 |
| Birthplace of Country Music –Multimedia Marketing and Branding Campaign | Birthplace of Country Music | $50,000.00 |
| American Ideal Research & Marketing Project | Journey Through Hallowed Ground Partnership | $25,000.00 |