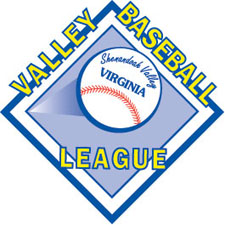 front royal infielder Hunter Newman (Trevecca Nazarene College) was named the Valley Baseball League D-BAT Player of the Week on Monday, June 9.
Newman, a rising junior from Chapmansboro, Tenn., helped the Cardinals to a 7-1 record in the first 10 days of league play after hitting .469 with a .457 on-base percentage and a .875 slugging percentage. He went a league-leading 15-for-32 with six doubles, two triples, one home run, nine RBIs and three strikeouts. He hit in seven of eight games, and in five of those games recorded multiple hits, including a 4-for-4 outing June 6 against the Rebels.
Newman was selected from 10 candidates nominated by coaches and VBL media relations staff.
Honorable mentions include Humberto Delatorre, RHP, Aldie (University of South Carolina Beaufort/Port Royal, S.C.); Trevor Otey, RHP, Charles Town (Hampden-Sydney College/Williamsburg, Va.); Jose Carrera, INF, Covington (Manhattan College/Miami, Fl.); Matt Rose, INF, Harrisonburg (Georgia State University/Atlanta, Ga.); Garrett Kelly, RHP, New Market (Wake Forest University/Fresno, Ca.); Jose Bonilla, OF, Strasburg (Florida Atlantic University/Boca Raton, Fl.); Kooper Kessler, RHP, Staunton (Middle Tennessee State University/Bolivar, Tenn.); Jeff Schank, LHP, Waynesboro (Butler University/Napierville, Ill.); Darrell Thompson, LHP, Winchester (Shenandoah University/Middletown, Va.); and Dave Hoffman, C, Woodstock (Siena College/Niskayuna, N.Y.)
The next D-Bat Player of the Week will be announced on June 16 and will include games from Monday, June 9 through Sunday July 15.
The Valley League plays a 44-game season in the Shenandoah Valley of Virginia. The wooden-bat collegiate summer league, which dates from 1923, is sanctioned by the NCAA, funded in part by a grant with Major League Baseball, and affiliated with the National Alliance of College Summer Baseball.
Valley League has produced well over 1,000 professional baseball players. Last year, 27 Valley League alumni were playing in the Major Leagues. In the 2014 MLB Draft, 48 former players, including one current player, were drafted.