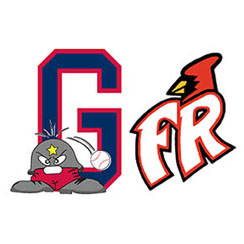 The Waynesboro Generals had a golden opportunity to make up ground against the first-place front royal Cardinals Wednesday night, but the Cards scored two runs in the eighth to take the lead and held on for a 6-5 win.
front royal (21-9) trailed 5-4 with two outs and nobody on in the bottom of the eighth, but got a rally going when Zarley Zalewski walked on a 3-2 pitch to extend the inning. Ryan Cleveland then was walked on four pitches by Joe Marotta (0-1), and Zalewski scored on an error by center fielder Dan Neff on a ball hit by Zach Beckner. Hunter Newman singled on a 2-0 pitch to bring home Cleveland with the go-ahead run.
The Generals (16-12) got Colin Bennett on with a one-out single in the ninth, but couldn't get anything going in terms of a rally from there.
Starting pitcher Zach Williamsen gaveup four runs on five hits in six innings of work, striking out six and walking three while throwing 87 pitches, 56 for strikes.
Waynesboro has now lost 11 of its last 17 games after starting the season 10-1.
The Generals return to action Thursday on the road at Strasburg.
More online at www.WaynesboroGenerals.net.